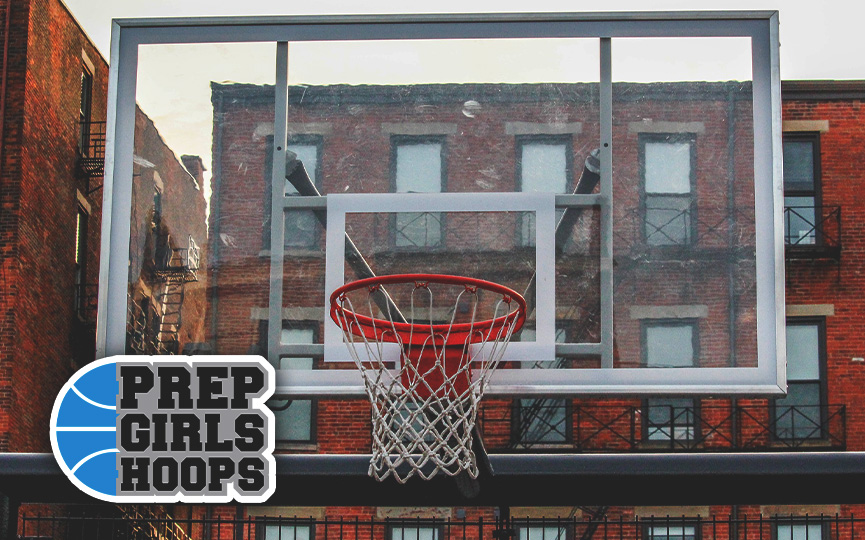 Posted On: 02/19/17 11:45 AM
Park Center converted its clear advantage in team speed into an easy 81-64 win over Owatonna in our Game of the Week at the Breakdown Community Clash at Hopkins Lindbergh. Mikayla Hayes, her backup Aszha Micheal, Ann Simonet and Danielle Schaub all scored in double figures for the Pirates. Syd Schultz led all scorers for Owatonna with 20.
Park Center never trailed, jumping out to leads of  4-0, 18-6 and 29-10. Hayes scored the 1st 6 points of the game, then Simonet hit a pair of 3s and a long 2 to make it 22-8. Sommer Blakemore hit a 3 to make it 29-10. The Pirates never looked back, leading 44-24 at the half. The steals were 10-0 and Park Center outscored the Huskies 21-2 on points off turnovers.
"I think we played really well," said Park Center coach Chris Vander Hyde. "It's a really good time for us, I think we're peaking. We're not quite there, but we're close. We can be a little more consistent on defense. We played really well on offense."
Owatonna had played the previous night at Red Wing, losing by one. "Then turning around, getting up early and playing…. We knew the legs were