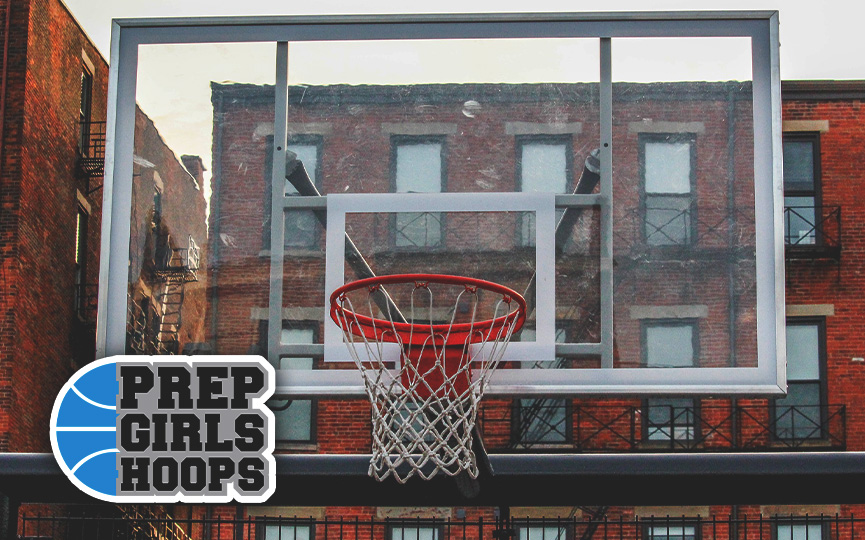 Posted On: 02/20/17 10:45 AM
Center—Mikayla Hayes, Park Center, 6-3, senior
Hayes was too big and too strong for Owatonna to cope with Saturday, and she was the most active I've seen in awhile, sweeping up the boards on both ends and adding at least 2 blocked shots. (We charted the 1st half and the 2nd half of the, er, 2nd half. In between there, we watched the end of the Hutch-Kennedy game.) But anyway, she finished with 19 points, mostly right around the rim.
Power Forward—Syd Schultz, Owatonna, 5-11, junior
All of the top 4s lost today. Schultz, Alyssa Bryan-Jeffries, Taylor Hustad, Abi Groeneweg. Well, wait, Brooke Tonsefeldt won with Moorhead. Still, I liked Schultz. Yes, her team not only lost, but was totally outclassed. But Schultz kept working, scoring at the rim and from the outside. In ¾ of the game, she scored 15 on 6-of-13 shooting with 6 boards against a very tough and quick Park Center defense.
Point Guard—Rae Johnson, St. Michael-Albertville, 5-9, senior
The Ms. Basketball contender had a great game, scoring half of St. Michael's 34 1st half points and finishing with a total of 26 with 9 boards, 4 assists and 3 steals. She hit her 1st 3