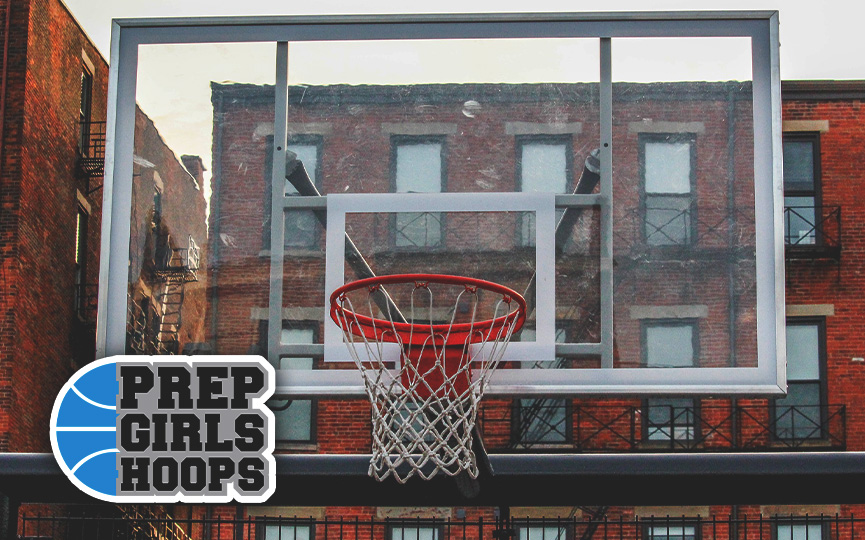 Posted On: 03/22/17 8:45 PM
This year we are offering all-state teams in every combination of class (A, AA, AAA and AAAA) and class (2017, 2018, 2019 and 2020 and younger). Today, the seniors.
Class AAAA
Center—Mikayla Hayes, Park Center, 6-3, Florida. Had a great final month to her career including a solid state tournament which, unfortunately, finished up out of the spotlight after the 1st round loss to Eastview in OT.
Power Forward—Annika Jank, Edina, 6-2, Colorado. Went out with a bang, 27 points vs. Tonka in the section final.
Small Forward—Rachel Ranke, Eastview, 6-2, Kansas State. Finished with a nice state tournament.
Point Guard—Rae Johnson, St. Michael-Albertville, 5-9, Iowa State. Unfortunately, she played hurt in her final game.
Shooting Guard—Gabi Haack, Elk River, 5-9, Bradley. Finished the same way she played all year—spectacularly.
Second Team
Center—Mariah Sexe, East Ridge, 6-1, Lehigh
Power Forward—Sidney Wentland, Elk River, 5-10, Denver
Small Forward—Riley Wheatcraft, Prior Lake, 6-0, Northern Iowa
Point Guard—Temi Carda, Lakeville North, 5-7, Creighton. Had to split some hairs to separate #5 from #6.
Shooting Guard—Lyndsey Robson, Apple Valley, 6-1, Green Bay
Third Team
Center—Brittney Bongartz, Anoka, 6-2, Wayne State
Power Forward—Brooke Tonsfeldt, Moorhead, 6-0, Mankato State
Small Forward—Kylee Heurung, Brainerd, 5-
Point Guard—Joli