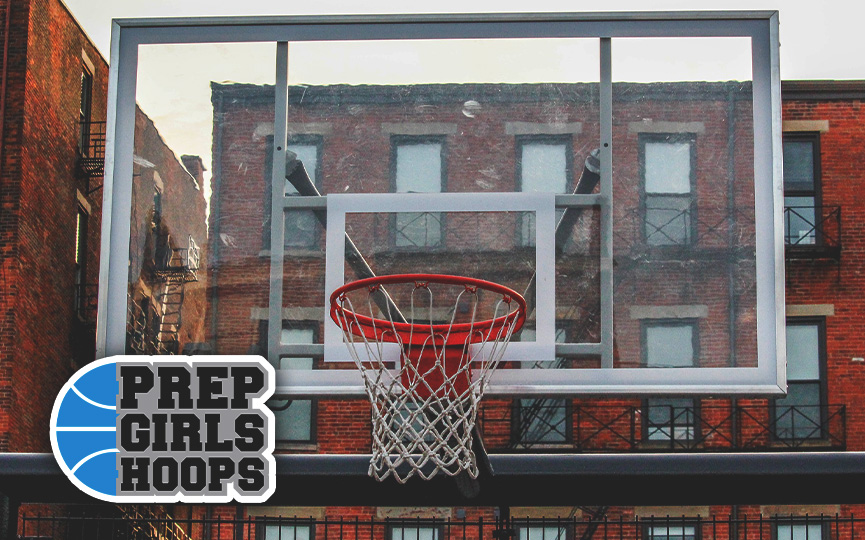 Posted On: 03/17/17 11:15 PM
At the end of the day Thursday, everybody in AAAA and AAA had played 2 games along with the AA quarter-final losers (20 teams). The AA semi-finalists and Class A (12 teams) had played just 1. Enough games to pick some top rebounders. First, the best of the best, and we're not just talking "bigs." It's everybody's responsibility to hit the boards.
Center—Destinee Oberg, Holy Angels, 6-2, sophomore. Great hands, great anticipation, has a tournament high so far of 27 boards—8 offense, 19 defense.
Power Forward—Monika Czinano, Watertown-Mayer, 6-2, senior, going to Iowa. One of few who is strong enough and mobile enough to muscle some rebounds underneath but also chase some longer ones down. Half of her boards are offensive so far, very offensive to her opponents.
Small Forward—Kiley Borowicz, Roseau, 5-9, senior. Relentless. Every long rebound is hers.
Point Guard—Temi Carda, Lakeville North, 5-7, senior., going to Creighton. Relentless, quick, tough. Seriously. 17 boards in 2 games.
Shooting Guard—Alyssa Ustby, Rochester Lourdes, 5-10, freshman. Long, quick, athletic. Great anticipation. 22 boards in 2 games.
2nd Team
Center—Mikayla Hayes, Park Center, 6-3, senior, Florida. Gets good position, strong, and has quick hands to the ball. 20 boards in 2