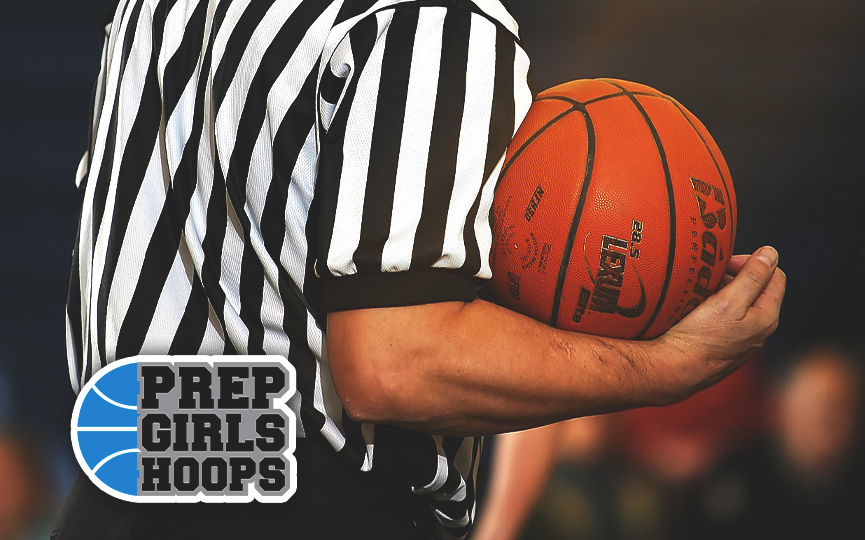 Posted On: 03/5/17 11:15 AM
Here's what happened.
It had been a hard-fought, competitive game, as you'd expect. And, it was 39-all when Annika Sougstad grabbed a defensive rebound and Mahtomedi called timeout with 0:15.9 on the clock.
Coming out of the timeout, the Zephyrs swung the ball around to Marisa Gustafson on the right wing with 7 or 8 ticks left on the clock. A DeLaSalle defender (I'm not going to say which one) rushed out to defend the wing except, well, she forgot to stop, or something. She crushed Gustafson like a free safety hitting a wide receiver over the middle. Gustafson crashed to the floor. The ball bounced off of Gustafson lying on the floor—and rolled over to an official standing not 5 feet away across the sideline. He scooped up the ball a and pointed the other way with 0:05.2 remaining.
All that remained was for DeLaSalle to rush down the court and put up a shot, which missed. But Olivia Travis was there to rebound the ball, and to put it back up and in for her only points of the night as the buzzer sounded.
Some who saw the game might say, truthfully enough, that Mahtomedi had plenty of