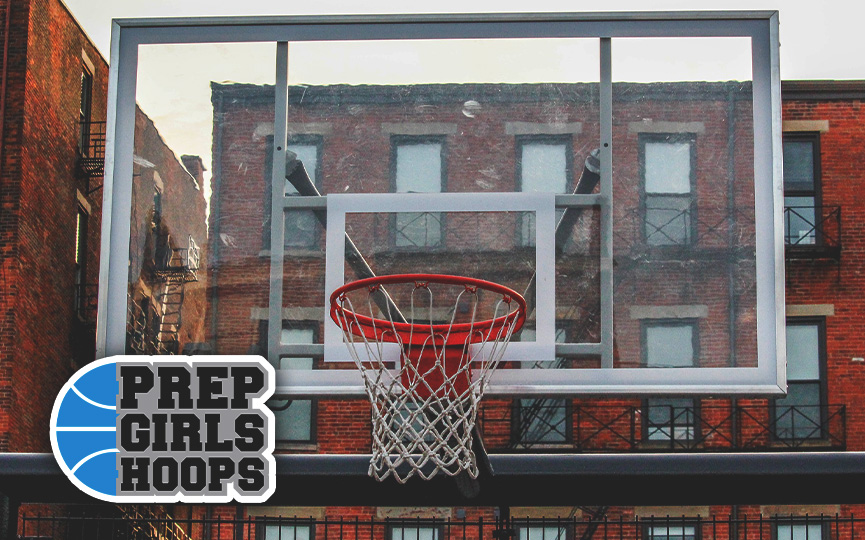 Posted On: 03/8/17 12:30 PM
Maranatha Christian wore out Heritage Christian 70-62 in the first game of the Section 4A semi-final doubleheader at Anoka Ramsey CC Tuesday night, while Lester Prairie/Holy Trinity pulled away from Minneapolis North 67-47 in the second game. Both games were closer than the final score might suggest.
Lester Prairie turns it on
This is particularly true of the LPHT win over North. North took the lead at 22-21 on an Alani Pettis putback with 4:44 left in the 1st half. The Polars led 28-25 at the half, and still led 30-28 early in the 2nd half. LPHT took the lead for good at 32-30 on a dribble drive by Hope Feltmann, but North was still within 37-35 after pretty play—an offensive board and assist by Wooten and a bucket by Pettis at around 11 minutes of the 2nd half.
But, Lester Prairie scored on its next 5 possessions and its next 5 shots over a period of about 1:30, including a 3 and a 2 + 1. Marissa Radtke hit a 3 from the rightr corner. Jenna Dolezal scored with the left hand on a dribble drive. Madi Radtke scored a 2 +1 on an in-bounds play. Madi Radtke scored