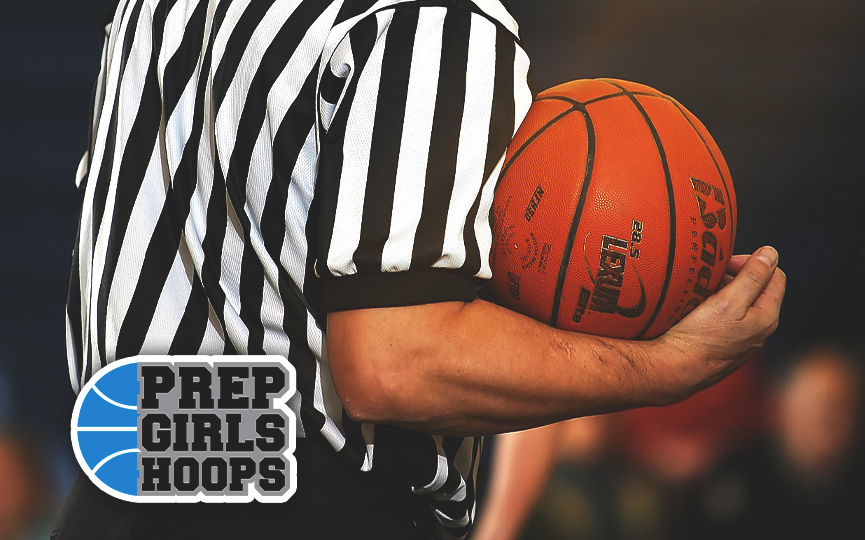 Posted On: 04/10/17 11:15 AM
There were 3 8th grade divisions at the Midwest Kickoff, and part of our mission on Saturday was to see a lot of 8th graders. How did we do? Well, we saw the #1-rated Tayler Hill 8th Elite. We saw #3 North Tartan 8th Coley. We saw #7 So Minn Fury 2021, though we were disappointed that Erin Lamb was not in he house, and the result was a loss to #14 Metro Stars 8th Berkvam 38-34. We saw #10 Rise 8 Purple lose to unranked Top Flight 2021 Metro.
So we saw 5 of our 15 rated teams and another that could end up in our rankings next time around, and the total margin in those 4 games was just 14 points. And, then, there were a few 8th graders playing up with older teams.
Tayler Hill 8th Elite 57 Crossfire 10th Smith 32
First of all, let's get the score right. The tournament Web site says 40-32 but it was definitely 57-32. The Hill Elite had 40 points a halftime, after leading 6-0 and 25-9. Crossfire got within 33-21 late in the 1st half, but Hill scored the final 7 points of the half for a 40-21 lead.