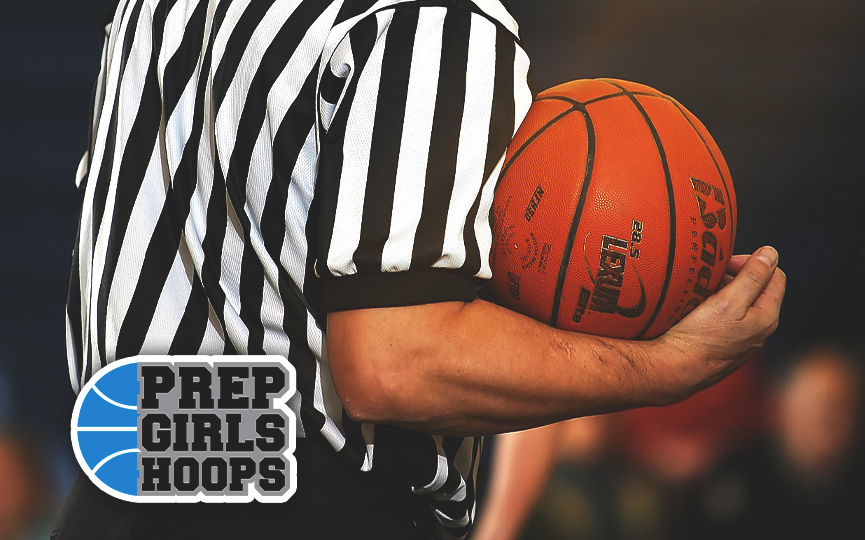 Posted On: 04/10/17 10:00 PM
Crossfire Theisen came into the season's 1st week of play rated #1 among the 15U/10th/2019s but with a very, very tough schedule in the 11th Black/2018 division of the Midwest Kickoff. 1st up was the big Iowa Barnstormers 2018 with 4 6-footers and 5 D1 commits so far.
It was nip and tuck throughout the 1st half. The highlight was CF point guard Taylie Scott (Heritage) taking an elbow to the nose around the 8 minute mark of the 1st half. She left the game but not before depositing a large pool of blood on the floor. Then, wouldn't you know, the maintenance staff at Kennedy High School and the proper equipment for cleaning up a big blood spill could not be found. Eventually, after 10 minutes or so, tournament director Andy Meinhardt of the Metro Stars cleaned it up himself, with gloves.
Amazingly, Scott was back in around 5:30 with 2 big gauze nose plugs and about a minute late she scored to give the Crossfire an 18-17 lead. The Iowans led 23-22 at the half.
Later, with the Crossfire leading 41-38 around the 7 minute mark of the 2nd half, Scott got popped on the nose again and