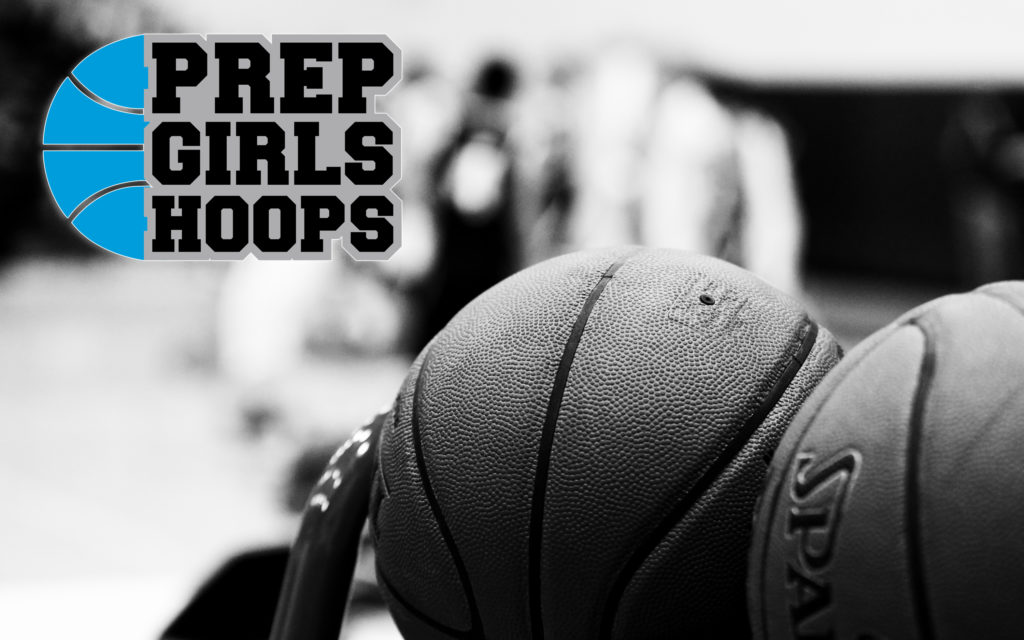 Posted On: 04/14/17 11:00 AM
Here are some girls who raised their profile with their play at the Midwest Kickoff on Saturday. First, the older girls who play 16 minute halves during the summer
Center—Natalie Harmon, 5-10, Rise 11 Purple and Mankato West
Scored 5 points with 2 boards, but she was playing against Monika Czinano and Jordan Ferrand, so she was giving away a lot of size and experience. She was active on the boards and she hit a 3.
Power Forward—Katie Lundeen, 5-9, Northern Lights 11 and Northwestern, WI
Her Northern Lights 11 were outgunned by Fury 2020 Blue but she was one of the top players on the court. Her team's difficulties lay mostly in protecting the ball against the Fury's pressure defense. If and when the Lights guards were able to get into their offense and get the ball to their wings, Lundeen was unstoppable. She made 4-of-6 FG and 7-of-8 FT. On the other hand, she was overpowered on the boards by the likes of Ysareia Chevre and Kaylie VanDerWerf.
Small Forward—Noelle Josephson, 5-10, Stars 11 DeSart and Anoka
Josephson is of course on the radar, but she surprised as the best offensive player on the floor vs. Rise 10th