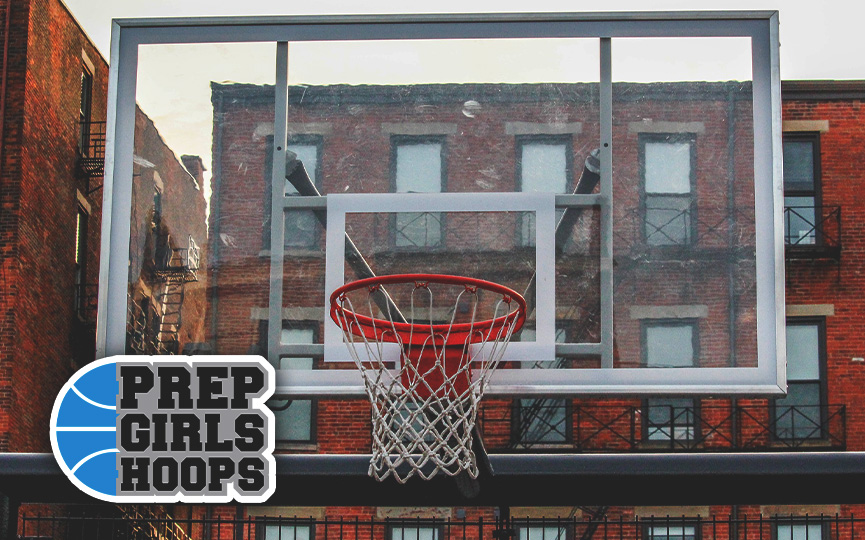 Posted On: 05/5/17 1:30 PM
There are 31 teams entered in the 2020 division of the AAU Prelims. The top 8 seeds are in Pool A and Pool B, as always.
Pool A
Pool A consists of #1 seed Tartan 9th, otherwise known as Paige Bueckers' team, #3 Tartan 9 West, #5 Crossfire 9th Jorgenson and #7 Stars Antl. The top 3 in this pool and the top 6 overall are seeded based on their finish in last year's tournament. Stars Antl played their way in based on their play so far this year.
The news here is that Paige Bueckers' team is not going to lose, not in the Prelim, not in the Tournament. In addition to the state's best 9th grader and one of its top 5 players of any age, Tartan also has bigs Vanessa Alexander and TeTe Danso, point guards Mackenzie Kramer, Mia Curtis and Kahla Adams and wings Mallory Brake and Lauren Jensen. The wild card is Grace Kirk from Duluth Marshall, new to the program this year.
So, who don't they have? Well, there's #6 and #7 Ysareia Chevre and Kaylee Van Der Werf, both with the Fury, and #9 Jayda Johnsyon of the Crossfire. Other than Tartan has