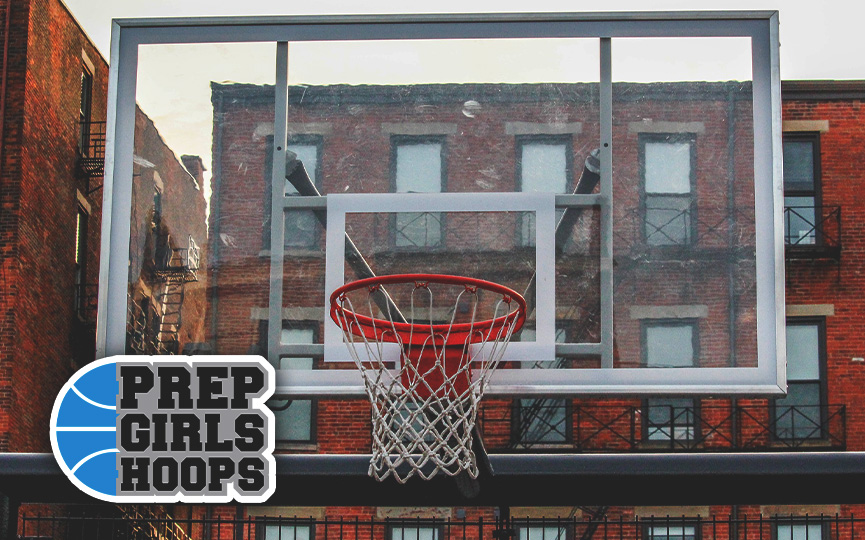 Posted On: 05/9/17 2:30 AM
Unlike the 2018s, the surprises were relatively few among the 2019s. But, they were biggies. It was bright at early 8 a.m. Saturday morning when Stars Nelson shocked #1-seed and #1-rated Crossfire Theisen 43-40 as Aja Wheeler scored 10 for the winners and Taylie Scott 14 for the losers. Probably the bigger factor was that Abigail Groeneweg and Sara Stapleton outscored Kallie Theisen.
In fact, that was the only real upset, but Stars Nelson came back on Sunday to edge Stars Amundson in a great in-house game 60-57 to advance to the final. Blake Greer and Dlayla Chakolis each scored 12 for Nelson, while Macy Nilsen, Tori Nelson and Kacie Borowicz all scored in double digits for Amundson.
But, then, in the finals, Nelson laid an egg against former teammate McKenna Hofschild and her Fury Blue, losing 20-44. Hofschild scored 5, but it was the Fury bigs who dominated statistically as Abby Johnson, McKenzie Stumne and Carly Krsul all scored 8 or 9 points while Groeneweg and Stapleton managed just 11 for Nelson.
Meanwhile, Tartan 10 EYBL hung another upset on Crossfire Theisen 52-43. Sara Scalia scored 13 for Tartan, while Taylie Scott and Hannah Purcell scored 14 each for