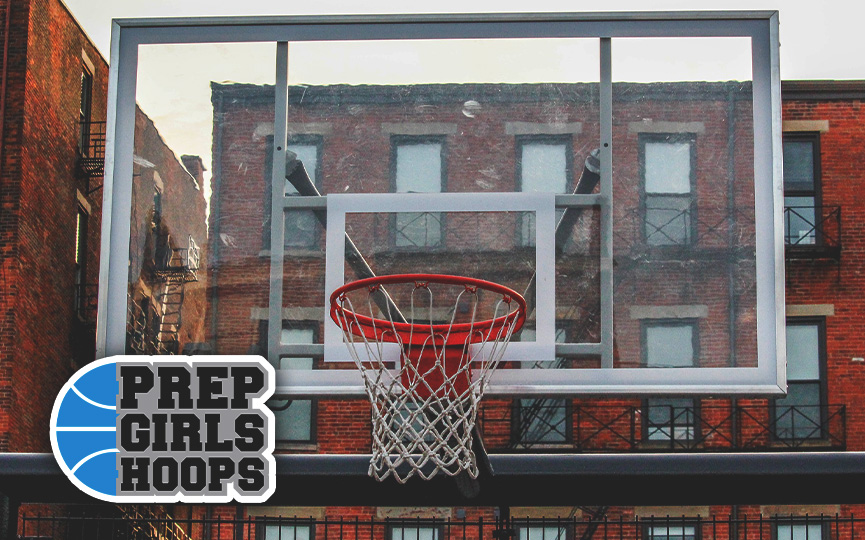 Posted On: 05/22/17 1:30 PM
To no one's surprise, #1 seed North Tartan 11th EYBL emerged from the AAU Tournament with the championship trophy in the flagship division, the 2018 Division 1. Stars Hersch pushed NTEY in the Prelim before losing 56-50, then ran through 3 opponents—including Fury Elite 55-37 in the semi—to get to Sunday's final.
This time the #3-seeded Stars were no match for Tartan, who was bigger, stronger and simply better organized. Tartan ran out to a 38-19 half-time lead and coasted home at 66-40. The Stars could not get a stop early on as Tartan made 8-of-9 shots to open the game and to lead 19-9. After that the Stars started hurrying their shots and their shooting percentage plummeted. By half-time, the Stars were shooting 6-of-26 (23 percent), Tartan 14-of-24 (58 percent).
Tartan got 21 points from Megan Walker, 11 points from Sam Haiby and 10 from Kayla Mershon. The Stars got 9 each from Heaven Hamling and Taylor Brown. It was no big surprise that Tartan dominated inside, but if anything Tartan's guards were even more dominant on the perimeter, making it very hard for the Stars to move the ball, run their offense, and get decent looks at the