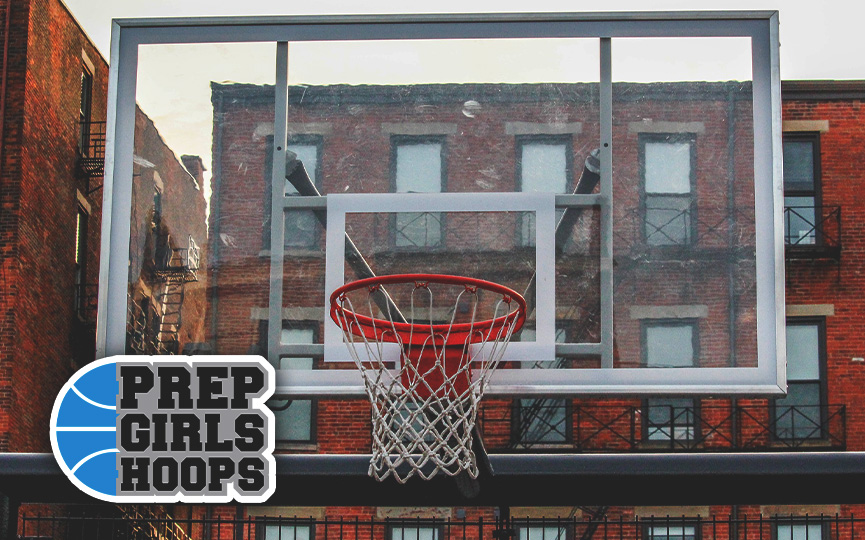 Posted On: 06/18/17 6:45 AM
Spending your Saturday at the North Tartan Summer Jam is kind of like going to an all-you-can-eat buffet on an empty stomach: There's way too much to choose from, it all looks delicious, and when it's over you will probably wish you had not eaten quite so much. With 250+ teams spread out over three locations, it's hard to know what to eat first. The only logical place to begin Saturday was at breakfast.
Breakfast of Champions
Crossfire Theisen 2019 is one of Minnesota's most decorated teams. Winners of state championships in 2015 and 2016, the team is a force to be reckoned with led by forward Kallie Theisen of Wayzata (#2 in class of 2019), point guard Taylie Scott of Heritage Academy (#13) and forward Hannah Purcell of Annandale (#10). Unfortunately for Crossfire, the visiting Fairfax Stars from Virginia have savvy 14-year-old sensation Azzi Fudd. Fresh from her gold medal win with Team USA U16 in Argentina – she combined with Paige Bueckers of North Tartan/Hopkins H.S. to make an impressive combination off the bench – Fudd demonstrated why she is the best 8th grader in America.
Fudd is smooth and smart and never seems to over-handle the