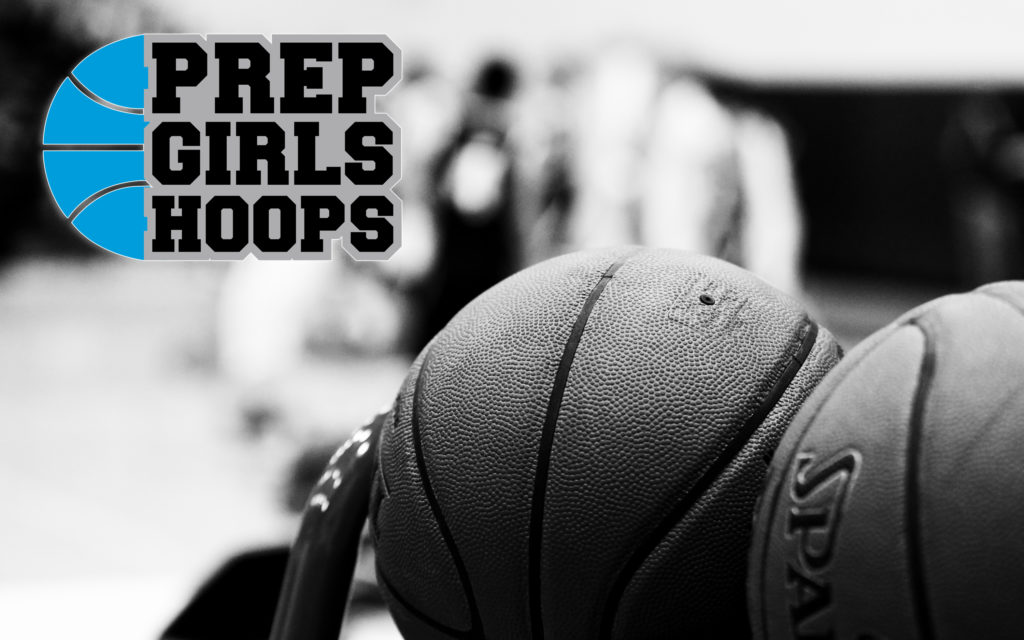 Posted On: 09/20/17 6:30 PM
Olivia Lane got herself on the Minnesota basketball radar as a sophomore when Pequot Lakes ran into the state tournament for the 4th time in 6 years. Her team was beaten by Roseau 78-65 and Olivia actually had a tough day, scoring 5 points on 1-of-12 shooting. But, she proved herself to be a mobile 6-2 who attacked the rim with and without the ball, and she came away with 17 rebounds. The Patriots finished 26-3.
It was, unfortunately, a fairly typical state tournament experience for Pequot. Olivia's sister Vanessa played in the 2011, 2012 and 2014 state tournaments and lost to the eventual state champion—Braham, Providence and New Richland-Hartland-Ellendale-Geneva—each time. Carlie Wagner torched Pequot for 101 points in 2 state tournament games in 2012 and 2014. Vanessa scored 19 points with 10 rebounds in the 2014 game. In 2016 the Patriots lost again to an eventual state champion, it's just that Roseau didn't become champion until 2017.
Olivia had scored 13 ppg in that state tournament season, her sophomore year, then came back and scored 18 ppg with 13 rebounds last year. The Patriots lost point guard Haley Wieboldt from their 2016 section champions and went 17-8.
This past