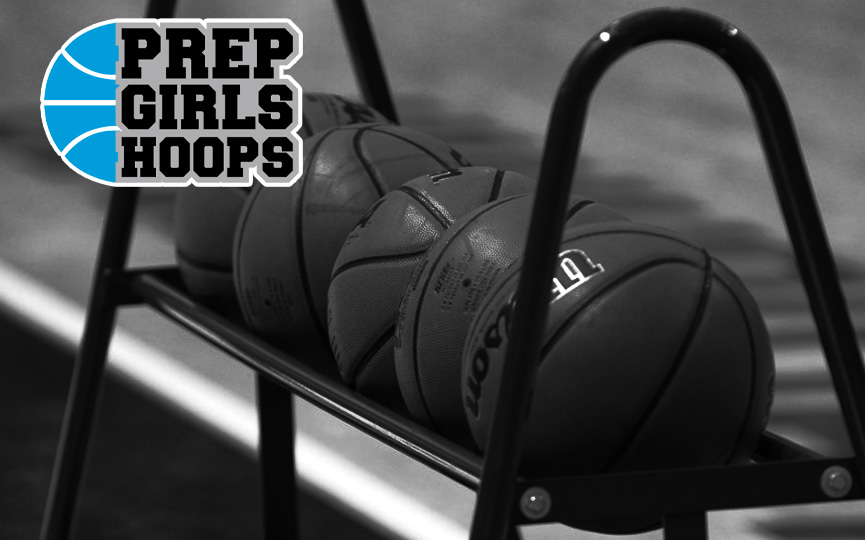 Posted On: 10/9/17 4:15 AM
National showcase events offer talented players a great opportunity to make a name for themselves, reinforce the reputation they have already built, or create a fresh impression of what they have to offer. Freshman guard Jordyn Lamker of Maple Grove did all three on Sunday at Chris Hansen's Check Me Out Showcase at Holy Angels. The 5'11" Lamker is a talented athlete with a big frame and plenty of weapons who has earned a spot on the top 2021 North Tartan squad. That alone speaks volumes for Lamker's ability. On Sunday, however, she took it to a whole other level.
Playing in a format that encouraged improvisation and risk-taking, Lamker demonstrated an arsenal of moves and a large dose of physicality that wasn't necessarily on full display in summer ball. She was relentless on the boards and surgically effective one-on-one. Bringing her 'A Game' to the big stage, Lamker excelled in front of Hansen's influential crew of national evaluators. Currently ranked #17 in Minnesota's class of 2021, Jordyn will combine with Abby Schulte (#18 In 2020) this winter to form a formidable backcourt for the Crimson.
Battle of the Big: Destinee Oberg vs Zareia Chevre
Destinee Oberg was considered