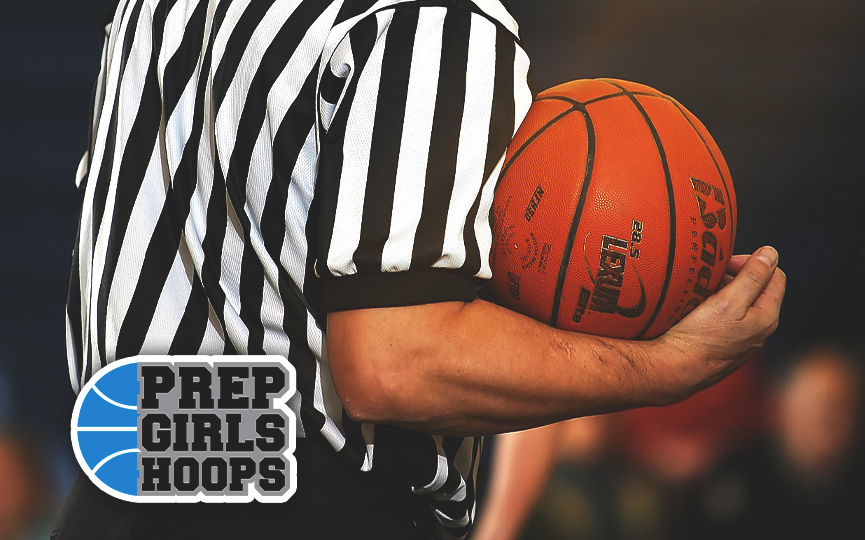 Posted On: 12/3/17 8:00 PM
Cretin's offense was clicking like mid-season Saturday to open play at the East Court at the Breakdown Tip-Off at Hopkins Lindbergh. Cretin used terrific ball movement to create easy shots both inside and out, and so they were able to make 31-of-52 shots (.596). And when they missed, Frannie Hottinger cleaned up on the boards to the tune of 9 points on 4 offensive rebounds. Hottinger finished with 31 points in all, while Haley Moore added 14 and Elizabeth Edinger 12.
"We're ahead on offense," Cretin coach Joe Lynch said, "because we've been focusing on it in practice. Defense is something that we've got to work on, obviously."
But, Cretin played pretty well on defense, too. They threw three different defenders—Chan'el Anderson-Manning, Justyna Butler and Haley Moore—and an occasional zone at Morgan Hill and Mpls. South. Hill came into the game needing 29 points to reach 2,000 for her career, but Cretin held her to 6-of-17 shooting. She made it to the line 10 times and made 9, but just 2-for-2 in the 2nd half. In fact, Morgan and her sister Jade shot just 8-of-25 between them.
Cretin took the lead for good at 7-5 and led by 10 most