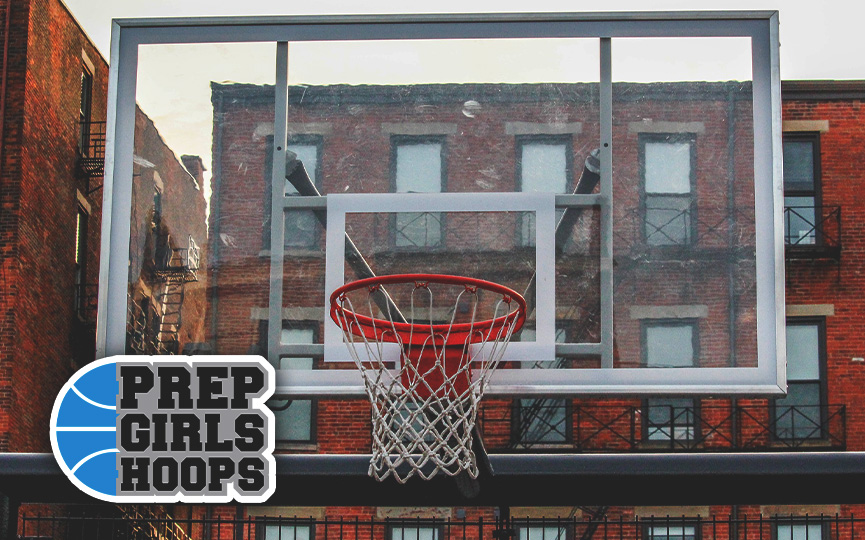 Posted On: 12/15/17 4:00 PM
The game was scheduled to start at 7 p.m. The Maranatha Mustangs showed up at 7:10. It was a faux pas from which they could never recover Thursday night at Holy Angels as the host Stars jumped out to an 11-0 lead and went on to an 82-72 win in our Game of the Week. "We spotted them a 5-minute head start," said Maranatha coach Chris Buerman, whose team had been off for nearly two weeks. "Even though we were working on a lot of things in practice, I think we showed we were not at game tempo. After we got our motor going a little bit we feel OK with how we finished."
Sophomore forward Kaylie VanDerWerf opened the scoring for Holy Angels just 30 seconds in. About 30 seconds later, senior Riley Thalhuber knocked down a textbook three ball. Less than a minute after that, guard Emma Mastre made a field goal and before you knew it, Holy Angels was up 11 and Maranatha had dug itself a very deep hole.
The Mustangs' ability to close the gap was hampered by a couple of things. First, they couldn't get the ball in the basket, as the Stars did