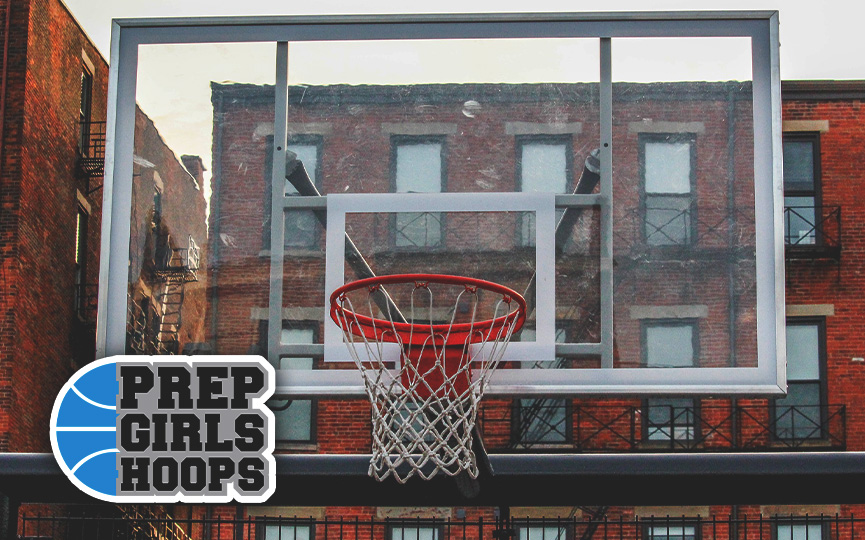 Posted On: 12/24/17 12:00 AM
When junior high kids are pressed into service early, their first few weeks in varsity ball tend to go in one of two ways: Either the kids are a little timid and uncertain, tend to force things a bit, and turn the ball over way too frequently or, alternatively, the precocious youngsters play a confident, carefree style, blend right in and quickly establish themselves as core members of the team. For the most part, Clay Ostad's crop of newcomers at Lake City are rolling along nicely on track two. On December 16 at the HVL-TRC Showdown in Rochester, Lake City's starting 8th graders demonstrated plenty of poise, skill and smarts on the way to a 67-34 victory over Southland.
Eighth graders Maya Shones and Natalie Bremer clearly have no idea how difficult varsity ball can be. They aren't the only youngsters playing key roles for Lake City, either. Grace Bany is a 9th grader starting at center. Starting point guard Morgan West, the most dynamic of the four, is only a sophomore. Another 8th grader – Southern Minnesota Fury guard Lilly Meincke – is also in the rotation and averaging nearly 5 points per game.
With just one senior at his disposal,