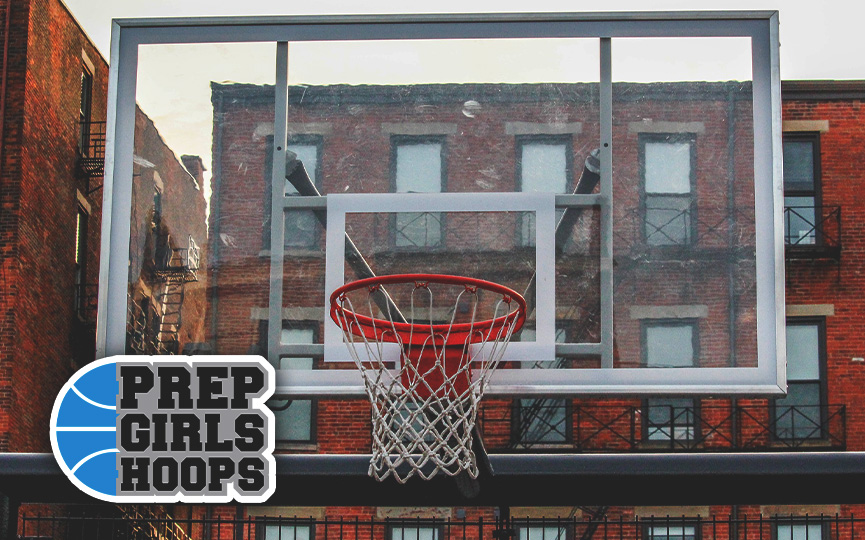 Posted On: 03/18/18 10:15 AM
There were a variety of different themes expressed in the thousands of green Lyle/Pacelli T-shirts in Target Center Saturday afternoon. One of them was "Unfinished Business." Well, there's no more unfinished business for the Athletics and their loyal fans, as they methodically picked apart Sleepy Eye 57-33 in the Class A championship game.
6-5 Mankato State-bound Kristi Fett was dominant for the A's, scoring 30 points on 11-of-17 shooting and 8-of-11 FT, and grabbing 16 rebounds. She also blocked 5 shots, and intimidated and altered many more. And, with Fett guarding the rim, Lyle/Pacelli defenders could cheat toward the perimeter a step or two and close out on 3-point shooters effectively. As a result, Sleepy Eye shot just 11-for-46 from the field (24 percent). And, after making 14 3-pointers in their 1st 2 tournament wins, they made just 4-of-12 this time out.
Sleepy Eye stayed closed to 17-15 Lyle/Pacelli at 9:03. Sleepy Eye then missed their next 9 shots and also missed 3-of-4 FT to fall behind 31-22 at the half. The A's then blew the game open with the 1st 10 points of the 2nd half, 5 by Fett, to lead by 19. The closest Sleepy Eye could get