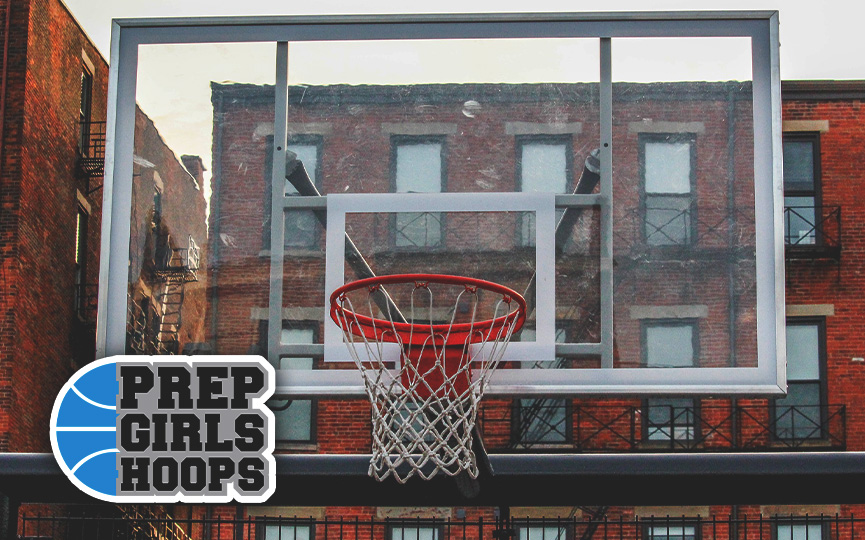 Posted On: 03/17/18 12:30 PM
One year ago Kiley Borowicz was the center of attention as she turned in series of stunning playoff performances to lead Roseau to a perfect season and the state AA championship. Friday night, all Kiley could do was watch as Roseau tried in her absence to get back to the big game. What the MSU-Moorhead freshman saw was jaw dropping, as her younger sisters Kacie – a junior – and Katie – a freshman – combined for 60 points to lead the Rams to an impressive come-from-behind win over Maranatha Christian Academy.
"It was a lot harder watching than it was playing," Kiley admitted as the citizens of Roseau celebrated their 78-66 victory. The Rams will now meet Sauk Centre in Saturday's AA championship game.
Maranatha was having its way for a good portion of the game thanks largely to some impressive play from senior Jaclyn Jarnot (a Miss Basketball finalist), junior forward Kae Seana Barth-Lofton and senior guard Kylie Post, in particular. The Mustangs concluded the first half on a 14-2 run. When Post made a three-point basket midway through the second half, that put Roseau behind by 8 and things were not looking bright for the girls in