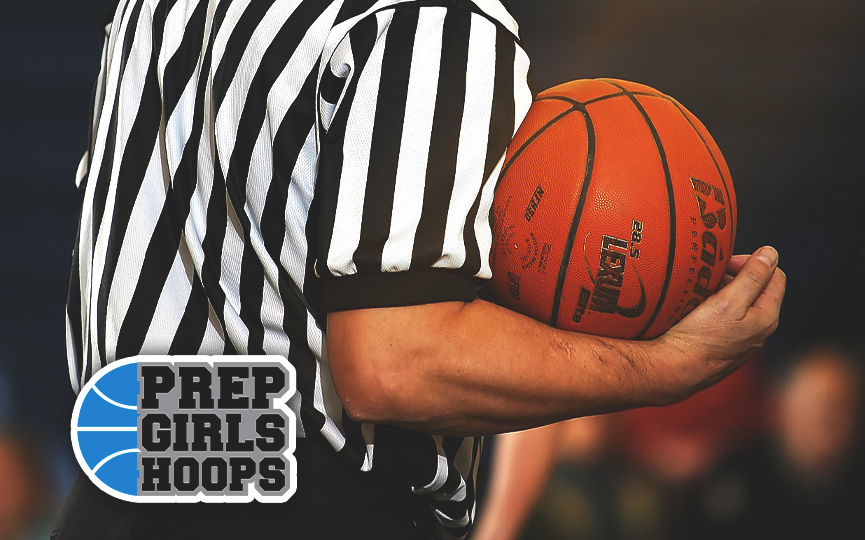 Posted On: 04/3/18 8:52 PM
More Q & A with Molly Kasper
"I can talk up a storm," Eastview coach Molly Kasper said the other day after I called her up to tell her that she had been selected as our Coach of the Year. We ended up having a 30-minute chat. I often talk to the winning coach after a ball game, and usually I ask about 3 or 4 questions. With some coaches, 3 or 4 questions gets me a minute-and-a-half. The average is 3 to 4 minutes. The last time I talked to Molly after a ball game it was 7 minutes. Gotta love it.
My 1st question was about Hopkins, and that answer is part of Part 1 of our Coach of the Year story. Here is the rest of the interview. Thanks, Molly. And, congratulations not only on the state championship but on a 2nd child on the way. Best wishes.
Last fall it was pretty obvious your team was going to be pretty good, and I know that Eastview always has high expectations for yourselves. At the beginning of the season, how did you frame the season—your opportunities and your challenges—for your girls?
Well, you'd have to go back to the spring, which is actually when we came up with our motto, "Zoom Out." They voted on it, they agreed on it and, so, from there, we could "Zoom Out," we could focus on making each other and our teammates better every single day and not worry about the individual aspects and individual success. I thought that our team success would be pretty high if we could come to practice every day with that kind of mentality and work ethic.
They were a group that could easily buy into (the idea of "Zooming Out"). They've all been part of an AAU programs and teams where "Zoom Out" isn't the central focus, and they were ready to buy into that and to work for each other to make each other better every day.
Tell me more about what you mean by "Zoom Out."
So much of youth sports and educational sports and parents and so much of life is very "Zoomed In" to "me"…(it's about, for example) how much I can score. The social media, the Instagrams, they're all about what I can do for myself. We're in an era that's very self-centered. But we said, we don't care how many points you can score. We went back to the basics of being a good teammate instead of being so "Zoomed In" to just what you're doing. We said, we need you to "Zoom Out" to see our overall team, our overall program, 18 players in the gym everyday. So that was our motto, which then leads into extra passes and our defense…..
Then we challenged our parents and asked them to "Zoom Out," too. Can you see it for more than just what it's worth for your daughter. And (so we) created that culture of, this is bigger and more than one game or just someone scoring 1,000 points. And the parents bought in, the kids bought in, the coaches bought in. And the deal is that you might be having an off day, but can you "Zoom Out" and see it from somebody else's point of view. Or if you're not happy with your playing time, can you "Zoom Out" and see what the coaches are trying to do to elevate everybody's play. And if you're unhappy at practice because something happened, instead of being so "Zoomed In" (just to how you're feeling), can you take a deep breath and "Zoom Out."
Do you think you got more parent buy-in than other programs do?
I think parents generally get what your purpose is. But not every student-athlete is happy because everyone on the team wants to play, but it's physically impossible because there aren't enough minutes in the game. So we start every year by having the conversation. And now that it's my 3rd year in, they know me better, so at the end of the day, they know that their daughters are cared for. As a parent myself I think that's the number one thing I want for my daughter. And it definitely helps with the buy-in.
Was there any point in the season where you felt that you were a little off-track? Were there any adjustments you had to make?
We had things we wanted to implement and so we went back to work on things on the offensive and defensive side. But the big adjustments were in the mental side of the game. We had a stretch in January where we played Apple Valley, Prior Lake and Park, and at that point, we were undefeated and #1, but we started to lose sight of what we wanted. We started focusing on March instead of February 1st and the improvements we wanted to make in some of those areas. So we were kind of down on ourselves.
But then we realized that, while our goal was a state championship, we had to slow down and enjoy the journey. This is a great team to be a part of, and we enjoy coming to practice every day. And it was great because, after that 3-game stretch, we played Farmington and we felt like we were back in our (groove) again.
And nothing had changed offensively or defensively, it just had to do with focusing on us and being sure we enjoyed it because it goes so fast. We didn't just want to focus on the state championship because then we were losing sight of getting better every week.
Was being unbeaten ever a burden?
We talked about it. I knew that the girls were seeing stuff on Twitter and social media, and we just had to have a conversation. Hey, we are in this position and it's a great position to be in, and every game we have to come out with a win, but we set smaller goals to make sure it was challenging. It was like, let's get 12 deflections tonight. Let's get 4 in-and-out, high-low passes to our posts. So we started coming up with those kinds of goals and that kind of helped to take the burden off.
It seems that at Eastview, there's a lot of continuity. You're the 3rd coach now in the past 8 or 9 years, but your teams seem to do a lot of the same things that they did under coach Goetz and coach Guebert. They play hard. They play pretty physically. There's good depth. How did that continuity happen?
We've only had 3 coaches over the 20 years of this high school, and we're all coaches with the philosophy of going back to the basics and the fundamentals that we grew up on. All of us love defense and being a good teammate. Having that baseline is good and it obviously helped me in taking over, then being able to add my own…. Melissa Guebert and I do it differently, but we still have the basics of what we want to see as a team and how we want to treat each other.
And when you've got girls that are working that hard and have been that successful, it becomes a lot easier for the other girls to step up and match that standard. All of our girls who are seniors, when they were freshmen they got 2nd place. And when they were in 8th grade they were looking up to Madi Guebert and Hana Metoxen, who won at state. That's pretty inspiring, and then they know what it's going to take.
About 72 percent of girls coaches in Minnesota today are men. 81 percent of coaches in the girls coach's association hall of fame are men. Over the years it seems that the number of women coaching is in decline. But here you are, being very successful, and following Melissa, who was very successful. But why aren't there more women? Is it that hard?
You're hitting a chord, because my biggest passion is female leadership. It's one of the reasons I'm coaching. I have a little daughter, she's 2-and-a-half years old and I've got another daughter on the way. So that's one of the reasons I'm coaching and I'm going to stick with it. But you've got to have a really good supporting cast, including family and my husband. But I want my daughter to have a strong female leader someday. And my girls now, they need to see female coaches.
I look back on my career and I never had a female head coach in any sport that I played. I only had 2 female assistant coaches, and I was a 3-sport athlete and I played college basketball. The numbers are low and a big part of it is we need to have people in those roles so that they see that leadership role.
And it's hard no matter if you're a guy or a girl coaching. People say it's the parents and it's the behind-the-scenes and if I could just coach and not worry about that other stuff…. And that creates a lot of strain, because it's a lot of hours. Our females and our young student-athletes need to see a good role model and we just don't see a lot of that. We're trying, we've got a select few. And part of it is to be sure that we stay together and talk through it. When it gets really hard, I have my go-to people and it's not all basketball coaches. I have the Prior Lake soccer coach, a young female coach that I'm friends with, and there's Melissa Guebert that I can talk to and Leah Dasovich from Minnetonka.
In the last 2 years we've started a female leadership clinic for our female athletes because of this need and this problem. With a couple colleagues, we do a full day for 100 female athletes on female leadership. And we had the Tucker Center come in and talk to them. So I see the problem, and that's why I coach, and I'm hoping that someday some of the girls I coach will want to be in a leadership position, even if it's not coaching basketball. But if it's being in a spot where they can take a leadership role, we just need to encourage them. Sometimes they're just not encouraged to even look that way. Why not?
So I already think my daughter is going to be a leader because she's pretty sassy….
There's a surprise!
So I just want to be sure she has got someone to help here along the way.
It seems that the need you've described—not everybody sees that need.
Yeah, that's part of it. We're in a time of change. Hopefully it's becoming more…the Tucker Center is doing the work that they're doing, and more people are coming into the limelight. I think the number declined because, being a female, you're expected…society tells you that you're supposed to have kids and then be sure that you're leading the family at home. Even in my 1st year of coaching, after having my daughter, I would get emails from people saying, You should know how it feels, now that you're a mom. I always thought, would people say that to a male coach? My coaching shouldn't change, the way that I look at an athlete, because I'm a mom. But there's that pressure, that norm that a lot of people think…that men are more knowledgeable in certain areas and they want to do those things.
And it's a lot of hours. There's mom-guilt, people know what I'm talking about, and that creeps in and that's where you've got to have your supporting cast. I always go back to my purpose of why I'm coaching, but mom-guilt is sometimes a thing, and I'm lucky enough to have a husband who supports me, but sometimes society isn't ready for that.
We've got to keep working, and keep connecting. I think if I just sit here and coach and don't try to connect with other coaches and tell them that they can do it, we're just going to keep having that shortage. At the state tournament, we were the only team that had all 3 female coaches on the bench. So I'll keep doing that and I'll keep coaching because I want other people to see that it's possible. It takes a little bit of sacrifice, but the other side is that my daughter is learning a lot of skills that she wouldn't otherwise learn.
Maybe you saw that Lindsay Whalen has bought into the Stars AAU club. I asked her the other night if she was going to do some coaching and she said, "We'll see." I hope that means, "Yes."
I think one day she will and I would love that. I was just talking the other day about creating an AAU program where they would empower some women. I love that she's coming back, I think that's awesome.