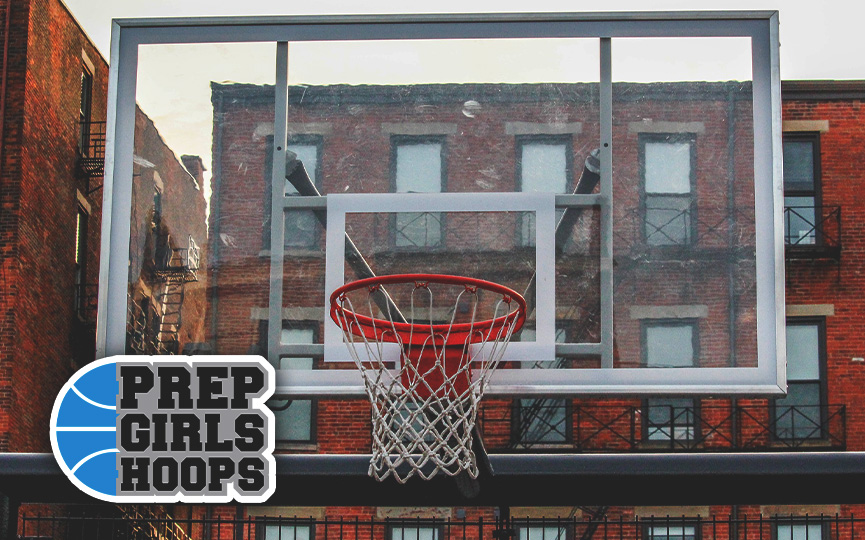 Posted On: 04/13/18 10:12 AM
By now, you know that the Minnesota Gophers have hired Lindsay Whalen as their new women's basketball coach. Early commentary is in 2 camps. 1) This is the greatest thing since the 3-point shot. And, 2) there's that little voice in the back of your head saying, but, wait, she doesn't have any coaching experience.
Count me in the 1st camp. Even if you wanted to characterize this as high risk/high reward, hiring Lindsay is totally worth whatever risks might be associated with her hiring. That's because the potential rewards include the following.
Right out of the gate, there will be more excitement, more butts in the seats when Lindsay's Gophers take the floor next fall. Fans are excited by this hire, and why not? Lindsay Whalen has done more to popularize girls and women's basketball in Minnesota than any other person. She has earned a lot of loyalty among women's basketball fans, and that will keep her secure in this job for a fairly long time. Any success that she has at the U will extend that loyalty even further into the future. This could be a nice, long run because (we think, we hope) that she won't be riding off to Maryland or Texas after a few good years. She'll stay.

Almost as exciting as Lindsay herself is the potential for at least a few Minnesota girls, as well as a few girls elsewhere, but especially Minnesota girls, who might not have been inclined to consider playing basketball for the Gophers, but who might now see Minnesota as a situation worth considering. Over the next five to ten years, who's to say that one of those women might not be the next Lindsay Whalen?

And, long term, Lindsay just might turn out to be the greatest thing since the 3-point shot. She has excelled at everything she has ever done, at least anything having to do with basketball. So, obviously, one might hope for more wins and more championships—Big 10 championships, NCAA tournament appearances, another Final Four, maybe even a national championship.
Of course, more wins, more championships take time. So does recruiting. But, recruiting results might be expected to occur more quickly than all those wins and championships. along with more win. So, a fan might hope that the Gophers again do a good job of recruiting Minnesotans to their state university after a decade or more where that was not the case.
The Recruiting Trail
The Gopher women recruited Minnesota aggressively and effectively from the 1970s through about 2006. The result was some successful teams in the 1980s and again in the Whalen era of the early 2000s. Unfortunately, Minnesota girls ball was not always good enough and the Gophers struggled from the mid-1980s until Whalen's arrival in 2000. Following Lindsay, a string of Minnesota blue-chippers decided to stay home and play for the Gophers—Shannon Bolden, Kelly Roysland, Jamie Broback, Liz Podominick, Katie Ohm and more—and most of them contributed to some excellent successes on the basketball court.
All of that came to a crashing halt in 2006 when 5 women abruptly left the Gopher program. Coach Pam Borton attributed the revolt to too much talent and too few minutes to go around. Never again, she said, would she have a team with too much talent. And, so, it came to pass. The Gophers averaged 10-and-a-half Big 10 wins her 1st 7 years while making the NCAA tournament 6 of 7 years. They averaged just 7 wins a year after that, with no more NCAA tournament appearances over her final 5 years.
But almost more disheartening than the declining win totals was the inconsistent recruiting of the state of Minnesota. After 2005, Borton missed on most of Minnesota's top girls players from Jenna Smith and Angel Robinson to Tayler Hill and Tyseanna Johnson, and to Nia Coffey and Rebekah Dahlman. Now, the 2 that she landed were very, very big ones in Rachel Banham and Carlie Wagner. But, Banham never had the supporting cast and so she never played in an NCAA tournament game. Wagner only played in an NCAA tournament under Borton's successor (and Lindsay's predecessor) Merlene Stollings.
Then, in four years at the helm, I don't think that Stollings ever recruited a Minnesota high school girl to the U. Kenisha Bell came back. Others came back. But not one Minnesota high school girl went directly to the U. Not T.T. Starks. Not Nia Hollie. Not Taylor Koenen. Not Sam Haiby.
And, now, it's much too late for Lindsay to recruit any of the 2018s, and the 2019s are already well down the path to a college commitment. Still, if a Kallie Theisen or a Sara Scalia or a Frannie Hottinger should happen to end up committing to Lindsay and the U, then you'll know that Lindsay has come out with an early focus of recruiting Minnesota.
Turning to the 2020s, you gotta ask. Would Paige Bueckers consider the U with Lindsay at the helm? And how about Mackenzie Kramer, Lauren Jensen, Mallory Brake, Alyssa Ustby? The timing for Lindsay isn't that bad, because the class of 2020 has some D1 potential.
And, then, the 2021s could be one of the best classes to come out of Minnesota in a decade or more. By then, I'm hoping it will be like 2004, and every Minnesota girl will be banging on the door to Williams Arena, wanting to get in.
So that's my vision. Lindsay is going to recruit the heck out of Minnesota. If she does that successfully, the wins will follow, and it will be the 2nd Golden Age of Golden Gopher women's basketball. High risk? Time will tell. High reward? Absolutely.