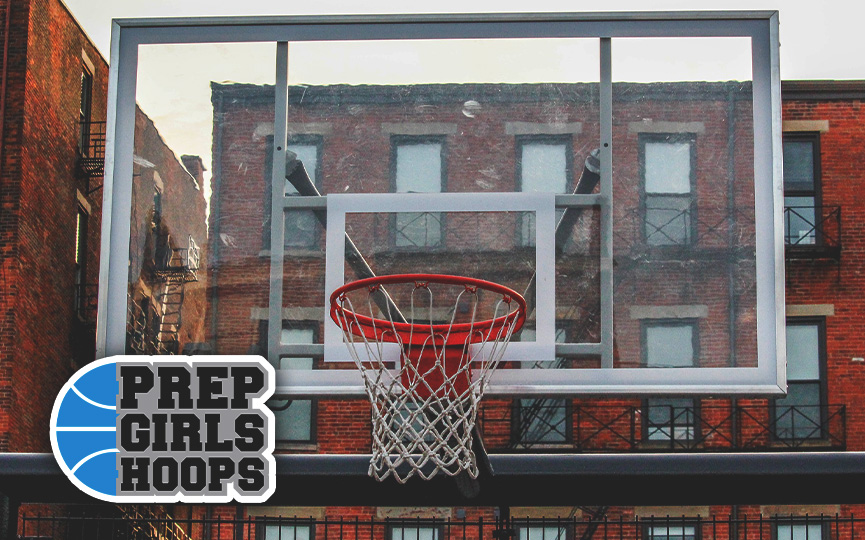 Posted On: 05/9/18 7:22 AM
The Cager Invitational proved to be an excellent event. There was a collection of much of the top girls high school basketball talent in Michigan. There were college coaches in attendance scoping out the prospects on the court. Of all the top notch talent at the Cager Invitational, there were four players who stood out for their elite performances and the potential they showed.
Kaylee Wendel (2020, 5'10", SG, TC Elite/Howell)
Wendel had an exceptional weekend at the Cager Invitational. She has good size and length, and she knows how to use it. Wendel showed off her versatility by being able to guard three positions. Her aggressiveness stood out as well. All weekend, Wendel was ready and willing to make hustle plays and sacrifice to get a win.
Alex Long (2021, 5'7", SG, Michigan Cagers/Flushing)
Long is one of the top young players in Michigan. She showed her ability to shoot from deep all weekend. Long is the definition of a sharpshooter. At the Cager Invitational, it was obvious that opponents had to account for her no matter where she was on the court. Long also showed a high basketball IQ. She was smart with the ball and recognized good shots.
Morgan