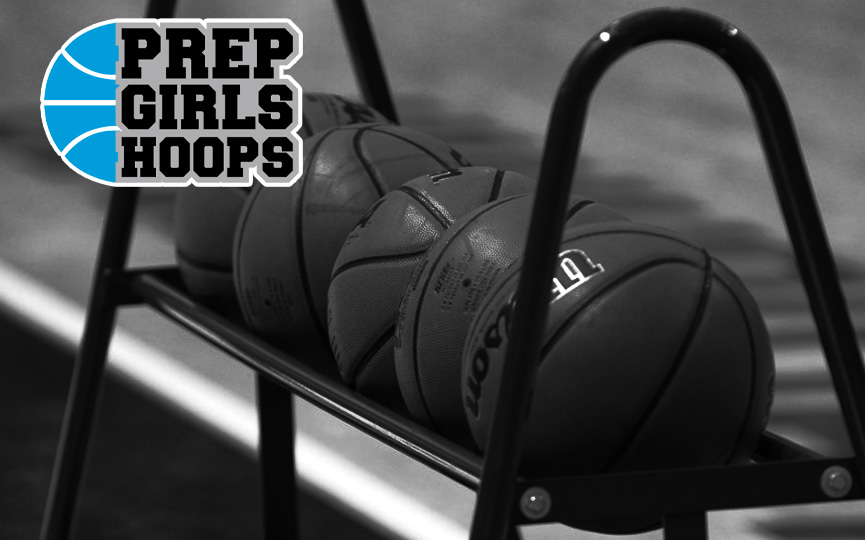 Posted On: 05/23/18 8:52 AM
Coach Jeff Silvey's Blue Star 17U team was a little short handed at the USJN 11th annual Gateway Challenge playing without Kymberly Schmitt from Okawville who was out with an injury and Morgan Hulme of Edwardsville who had a previous engagement. Without two of their inside the players the rest of the squad was forced to step up their game. They had some outstanding performances from the rest of the group.
Jaylen Townsend from Edwardsville had an outstanding weekend. Jaylen was named to the All Pool team and was the most consistent player on Coach Silvey's team. Jaylen showed the ability to score the ball by averaging over 28 points per game. This will be important going into the 2018-2019 season for Edwardsville as they look to replace the top 3 scorers from the 2017-2018 season. Jaylen rebounded well from her wing position showing the toughness and grit that has been a part of her role for the Tigers over the last two seasons.
Sophia Bonaldi from Columbia, IL really picked up her game throughout the day. Sophia was also named to the All Pool team by putting up 16 and 19 points in the last two pool play games. Her shot was not falling