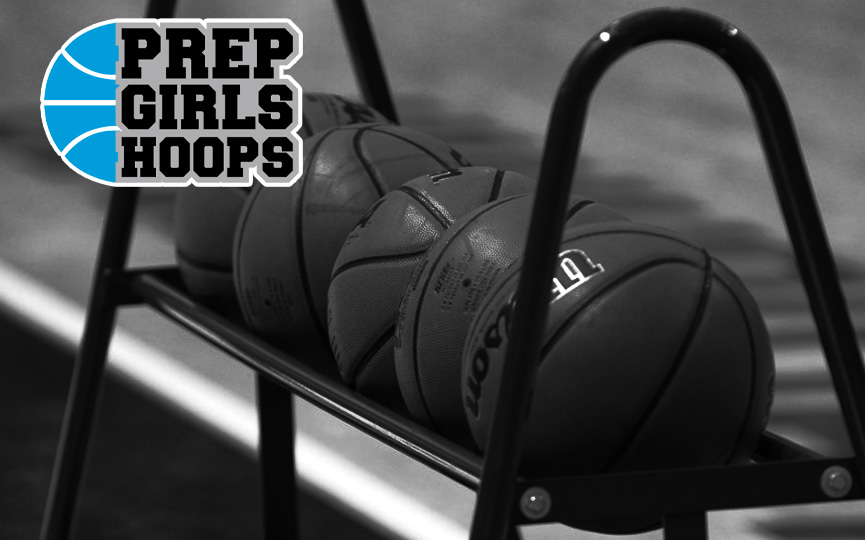 Posted On: 05/13/18 5:10 PM
Livonia, MI - The future is looking bright for girls basketball in the State of Michigan. I was able to see some players who absolutely stood out and made a name for themselves while playing in LBI's Michigan Cup. These players have not yet played a high school game but will be making the jump in the fall.
Tadassa Brown - 2022 (Jackson Jets Elite) - Standing at 6'3, Brown is physically imposing. Although her team was only able to notch one win she was impressive. Brown was able to show off her handles, pushing the ball up floor and finishing in transition. Her athleticism was on full display, smacking the backboard on layups and going up and blocking shots.
Mila Reynolds - 2022 (Michigan Crossover Cooper) Mila Reynolds is a force on the offensive side of the ball. She has been invited to tryout for Team 17U, and it was evident why. Reynolds has an advanced game to be an 8th grader. Mila is 6'1 and is a guard, her shot is smooth and she gets whatever look she wants on the court.
Kaleigh Shaker - 2022 (Michigan Mystics 2022 Red) Kaleigh Shaker was one of the best shooters at the