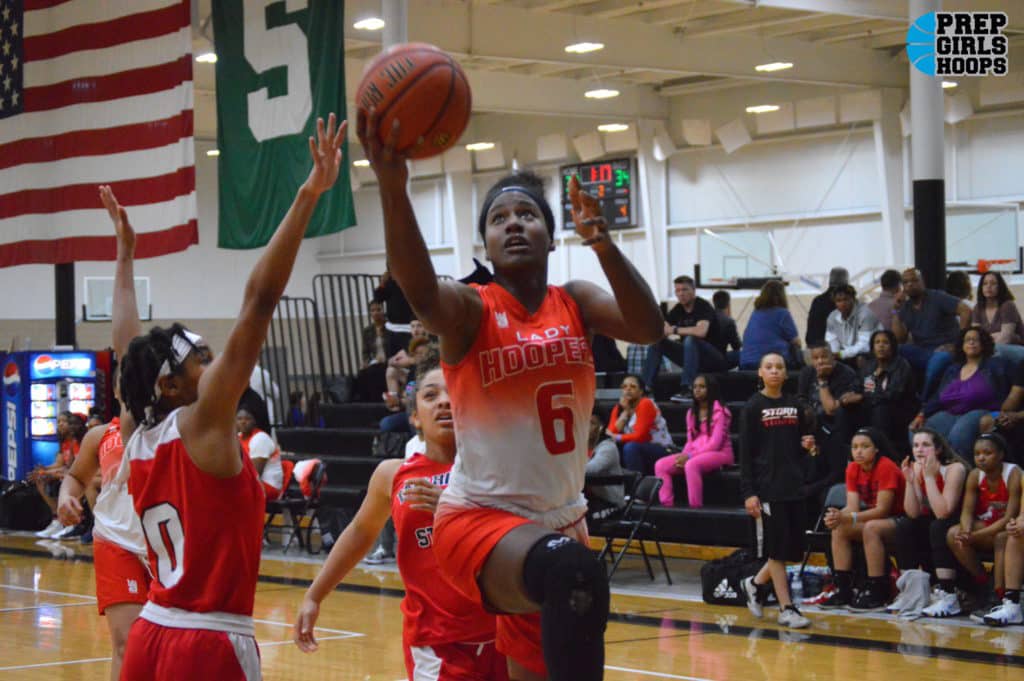 Posted On: 05/7/18 1:12 AM
The Hype Lady Hoopers beat Michigan Storm-Love, 55-34, to win the Gold bracket of the 11th grade division at the Cager Invitational on Sunday. Sha Carter (2018, Birmingham Groves) had 20 points to lead the Lady Hoopers, while Diamond Williams (2018, Harper Woods Chandler Park Academy) had 10. Asaria Turman had 10 points to lead the Storm squad.
Hype Lady Hoopers went unbeaten on the weekend, beating PR1DE, 50-14, and Storm-Hughes, 53-28, en route to the title game. Storm-Love won both games in pool play on Saturday, then beat FSA Black, 46-26, and Brighton, 49-22, to get to the title contest Sunday.
Here's a photo gallery of Sunday's bracket action in the 11th grade division:
[robo-gallery id="6198″]