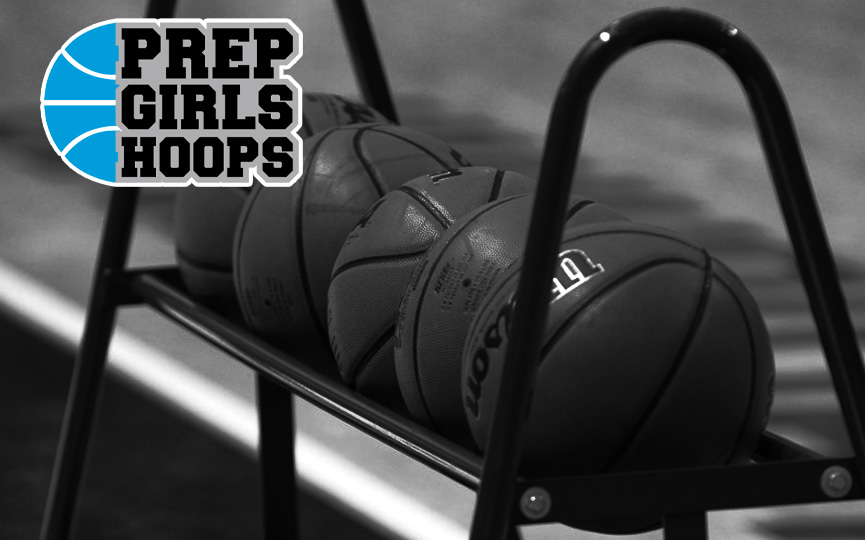 Posted On: 07/8/18 6:35 PM
Coach Jeff Silvey's 15u team had a nice weekend at the Run for the Roses event in Louisville. This team is certainly one to be on the radar of college coaches as they not only have the talent and potential that deserves the attention but they play in the 15u division with mostly 14u players. Most of the players are Edwardsville players and they have played together through the middle school years on both school teams and select teams so they do a good job of playing together.
Kate Conner and Maura Niemeier do a great job in the back court in handling the ball and playing defense. Conner is an Edwardsville player and Niemeier in a Civic Memorial player. Sally Albers is a 5'10 wing from Breese Mater Dei and is one of the two class of 2021 players on the team. Sally is a very effective player off the bench for Coach Silvey.
Elle Evans had a nice weekend for Coach Silvey and shows great potential as a player. She is a 6'0 wing that can hit the 3 and really knows the game. Like many 14 year old tall and thin players I believe she is still adding strength and coordination