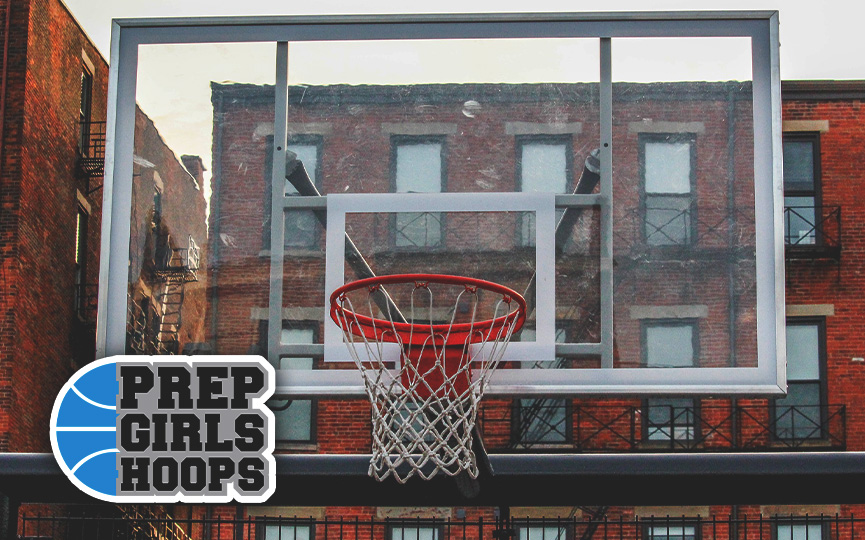 Posted On: 07/9/18 12:25 AM
Prep Girls Hoop was at the Central Illinois Summer Jam Showcase Showouts on Saturday & Sunday. We will have extensive scouting updates in the coming days but here is who left a lasting impression.
St. Louis Ballers
Safiyah Reed (Class of 2022)– The incoming freshman point guard is a fascinating young prospect court vision, a floor general, that is a plus passer, that has the potential to become a knockdown shooter and she is also an outstanding on-ball defender with active hands.
Sam Cooley (Class of 2022)– The incoming freshman shooting guard has great touch & footwork from the arc, and is already a good floor spacer and has the ability to attack closeouts.
Jasmine Carter (Class of 2022)– Active rebounder and live defender that has the ability to make consistent shots from the outside and also is a good finish. Needs to improve on passing skills.
Madeline Pinkston (Class of 2021)- An outstanding prospect with incredible footwork as a post player and a strong finisher. She has the ability to make her teammates better by consistently forcing and passing out of double teams. An outstanding rim runner, as she develops seems like a no-brainer mid/high major post presence.
Sky Ice
Jayda Dees (Class of 2019)– Lighting quick combo guard that can make plays for herself &others. Tight handle and is a plus shooter from deep. Plays best in transition with her crafty finishes, high motor and is a competitor on defense that has active hands and good lateral movement.
Taya Davis (Class of 2021)– A floor general who has a motor and was the most competitor player in the gym, plays with an edge and has the ability to be a leader and make her teammates more. Tight handle and outstanding vision and loves to advance the ball with a pass. Plus shooter who has good form & footwork. The upside is ridiculous.
Quincenia Jackson (Class of 2021)– The incoming Sophmore forward is rangy, high motor and is a great rebounder and is a game changer on the defensive end with the way she protects the paint. Offensively, she rim runs well and has good post moves, she has great hands and is an outstanding finisher. She showed she can past out of double team and completely wreck an offense on defense. Her upside is absurd.