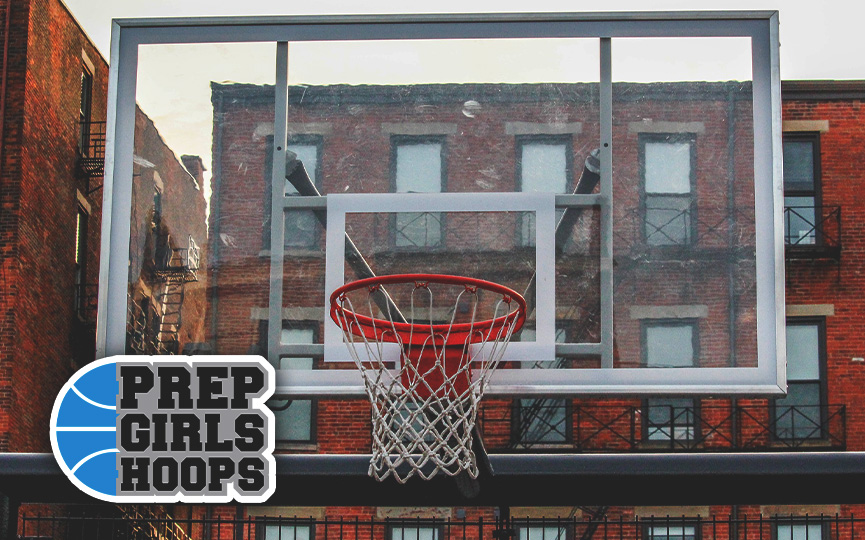 Posted On: 07/12/18 3:53 PM
There were so many great players at the Mill City Invitational last weekend. Here is a short list of Minnesota wing players and forwards who stood out with their performances.
Maddie James – DTA Academy 8th (Princeton) – James' combination of size and skill makes her a difficult match-up for competition in her grade. She is a stellar shooter, but is equally comfortable posting up smaller defenders inside. James has really nice footwork for someone her age. Her strength allows her to guard multiple positions on the floor, and she has good defensive instincts. She had multiple blocks in the game I watched against North Tartan's top 2022 team.
Ella Hronski – Fury 2021 Yellow (Mahtomedi) – Mahtomedi was loaded last year, which meant that Hronski didn't get a ton of varsity minutes until later in the season. She certainly stood out when she played and looks like someone who will be a solid contributor for their program in the coming years (Mahtomedi graduated 4 of their 5 leading scorers from last season). Hronski seems to be putting things together this summer as one of the leaders of her Fury 2021 Yellow team. She is a solid player that can do a lot of different things well, and has a good feel for the game. Hronski moves well without the ball, and has a knack for finding open spots on the court.
Morgan Krumwiede – Top Flight 2021 (Burnsville) – Krumwiede worked her way into the starting lineup at Burnsville by the end of last high school season season. She is extremely long and athletic, and was excellent in transition at Mill City. I've heard her described as relentless, which I found to be fitting as I watched her play this weekend. She is a high-motor player that is difficult to stop around the hoop.
Grace Massaquoi – UVA Lady Rebels 2022 (TBD) – Massaquoi was one of my favorite players to watch at Mill City. Her game is still raw, but she has a nose for the ball and instincts that are very difficult to teach. She always seemed to be in the right place to pull in rebounds and loose balls. Massaquoi is a solid defender, and found herself at the free throw line often this weekend after collecting piles of offensive rebounds.
Taylor McAulay – Fury 2019 Gauntlet (Centennial) – I found it hard to pick out a stand-out performer from Fury 2019 Gauntlet because they play so well together as a team. That being said, the Drake basketball commit was impressive all weekend. Her length makes her a match-up nightmare, and she was the leading scorer on one of the best teams at the tournament (13 PPG). McAulay made a living at the free throw line by attacking the basket and rising above defenders at the rim. Her 28 free throws were the most of any player at Mill City.
Maddy Rice – Fury 2019 Yellow (Forest Lake) – Rice led state-bound Forest Lake in scoring this past high school season. She can fill it up from outside (she made 10 3's at Mill City), and always seems to make the right play on the court. Something that stuck out to me about her this weekend was that she was constantly communicating with her Fury teammates. As coaches, we're always trying to get our players to communicate more. Rice is a perfect example of the positive impact that effective communication can bring to a team.
Check back in at Prep Girls Hoops throughout the week for more Mill City Invite content. Top post player performances from the weekend will be available to read tomorrow.
(photo courtesy of the Quad Community Press)