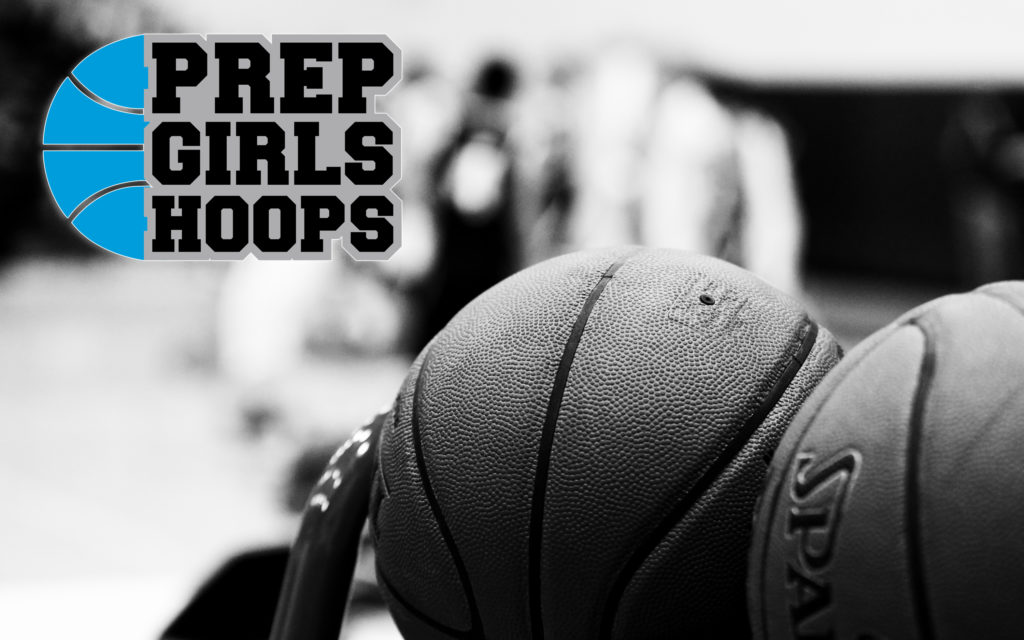 Posted On: 08/22/18 11:17 AM
The Class of 2019 in Illinois has already seen many of the top players commit to the college that fits them the best. One player who hasn't made a decision yet is Keimari Rimmer from Proviso East High School. Keimari played AAU this spring/summer on the Chicago Hoops Express 17U Silver team . She is currently ranked #10 in Prep Girls Hoops Illinois ranking and has heard from numerous Division 1 programs during her recruiting process.
Anyone that watches Rimmer play will notice these things right away , she loves the game, she has a passion to succeed and has the talent to continue playing at a very high level when her High School career is over.
Below are some questions Keimari was nice enough to answer when I caught up with her this past week. When we were done talking,  I came away knowing that the school she chooses to attend will be getting a high quality individual who is capable of accomplishing great things on and off the court.
1.) How did your final AAU season go and what you will you miss most about AAU now that it is over ? The season went great , we accomplished alot this year as a team. I will miss playing with my teammates.
2.) How will your Proviso East team be in this upcoming season ? We will be a younger group than last season. We will play with lots of energy and become more experienced as the season progresses.
3.) What are you working on now to continually improve your game now that we are in the off-season ? I have been working on becoming more athletic by improving my strength and conditioning . I have been in the gym alot as well trying to make more shots everytime I go.
4.) How has the recruiting process going ? I have narrowed it down to my final two schools and will make a final decision soon. I have been fortunate to have heard from a lot of schools and really enjoyed learning about them and how different they are.
5.) Academically what are you interested in pursuing once you choose the school you would like to attend ?  I want to go into the medical field and become a pediatrician .
6.) Who are some influences in your life that have gave you motivation to become the player you are today ? My Parents, Coach Andre Harvey and Coach Laighton Scott  all have helped me improve and achieve my goals.
7.) What do you enjoy doing away from Basketball ? I like being a "Girlie Girl" and going to get my nails done. Along with hanging out with my family and shopping at the mall .
8.) Name 4 Players that you would like to play with that would create your own "Dream Team" 
Tamara Nard (Kenwood HS) – Angela Dugalic (Maine West HS) – Maya Moore (WNBA Minnesota Lynx) – Brittney Griner (WNBA Phoenix Mercury )
9.) What message would you want to share with young players who aspire to acheive the same goals you have so far ? Believe in yourself, stay in the gym and work hard and have positive influences in your life
10.) What is favorite food ? Italian Beef at Portillo's
Good Luck to Keimari with the upcoming season and her future !
If you would like to learn more about players like Keimari click here to visit our Prep Girls Hoops Illinois site