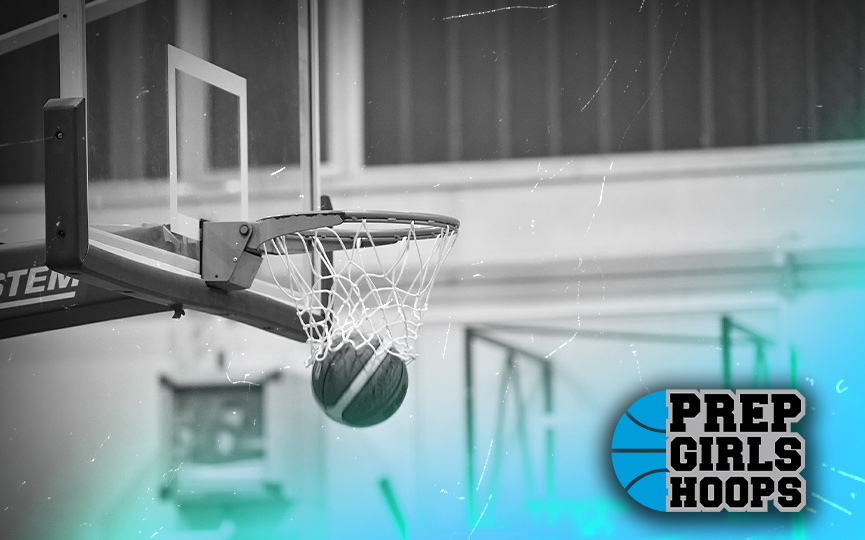 Posted On: 11/13/18 8:33 PM
The first game of the year that I was able to get to was Carmel vs. Zionsville. The highly heralded rivalry game did not disappoint. In the low scoring affair there was a lot to take in. Carmel took the win 46-44 as a Zionsville buzzer beater bounced off the rim. Check out my five takeaways from the game.
The Zionsville Bigs are a Force to be Reckoned With
I think the most impressive thing to me in this game was the play of the three bigs down low. The sister duo of senior Delaney Richason and sophomore Katey Richason are impressive but neither were more impressive to me than Butler volleyball commit Megan Sheridan, a senior. Sheridan had a tremendous first half scoring nine points and grabbing 11 rebounds. Delaney grabbed nine first half rebounds of her own. Katey did the scoring for the trio adding eight points, seven of which came at the charity stripe. The possible addition of guard Maddie Nolan midway through January will help spell some of the attention but until then this trio is really going to have to carry the team. Zionsville is going to be a tough matchup for teams that aren't able to match up with the height, as we saw tonight.
Carmel Freshman Kate Clarke is the Real Deal
Despite not having a spectacular game, Clarke is someone who is going to be very good for Carmel the next four years. She is a tall wing who is already garnering Division I recruiting interest. For her standards, she struggled shooting mightily in this game. While she struggled, you were able to see a lot of things that she does very well other than shooting the ball. Clarke displayed very good court vision passing the ball and she was able to use her length on defense to disrupt the opposing team. Her poise and composure were very impressive for a newcomer. Clarke is also a pretty good ball handler and you can trust her with the ball in her hands. She got it going a little bit in the second half scoring the ball. The freshman showed no fear with just ripping off shot after shot. Clarke is going to have a few rough spots this year but she is a total package.
The Defensive Schemes of Carmel are Mixed Well
Carmel is really going to be a tough team to have a successful offense against because they mix up their defenses so well. They played a man-to-man, 2-3 zone, 1-2-2 zone, and a 2-1-2 zone in the game. Their man-to-man did not really work all too well because of the height advantage that Zionsville had. The 2-3 zone left a couple shooters open and Zionsville was able to break it pretty easily. The 1-2-2 and the 2-1-2 zone worked wonders as Zionsville was trying to slow the game down and preserve their lead. The length of Carmel at the top of the zone was frustrating Zionsville the entire second half. Carmel needs this defensive pressure the entire season as they might struggle to score the ball if they aren't shooting well. Carmel will really keep opposing teams off balance this year with their defense.
Zionsville Played With a Ton of Grit
Zionsville fell behind after having a lead at the half and they lost the entire momentum to Carmel. Although they lost the lead, they never gave up. They played hard and despite some calls going against them, they were able to tie the game up. They even had a shot to win at the end of the game but the shot fell off the rim. This is going to be a fun team to watch because they are going to play hard every game no matter the score. Zionsville might have lost the game, but they never quit. For a team to do that after suffering the momentum loss that they did, it is very impressive.
Outlook Going Forward
For Carmel, this was a big win. They were able to make a statement coming into Zionville and winning on the road. Carmel has a gauntlet of a schedule this year but it is all to prepare themselves for the tournament. They start the year 2-2 but have played some super challenging teams. This is a win that could reverberate through the program with how they won. They battled back and showed that they can win even without their best offensive game. This was not a game Zionsville should have lost. They had a lead at the half but then tried to run clock off. This isn't a loss that is going to destroy the team, but after the start they had they would have liked to come out with a win. They are going to be better after this game but it is definitely one they would have rather won. Both teams are going to go deep in the postseason this year.