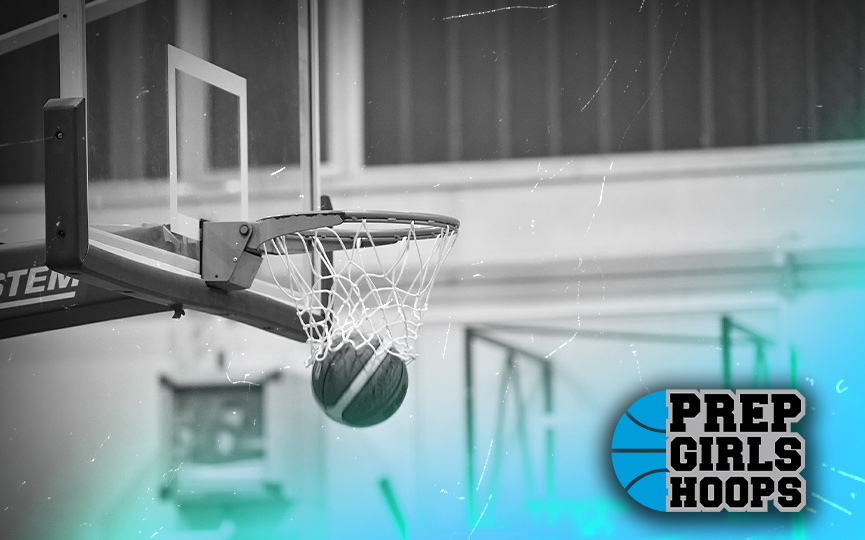 Posted On: 11/20/18 10:04 AM
Morton has been an unstoppable force in the Mid-Illini over the past decade but half the league – Canton, Dunlap, Morton and Washington – reached the 20-win mark last season. There has been plenty of turnover from last year's teams but there is enough stability for the Mid-Illini to carry a strong non-conference showing before league play begins. While the non-conference season is one week old, here are a few things to watch this season.
1. What will it take for Morton to repeat?
Morton seeks a fifth straight Mid-Illini championship but will have to replace the winningest senior class in program history. Josi Becker, Kassidy Shurman and Caylie Jones were part of 130 wins and three state championships in their four seasons in cherry and white.
Two Division-I players in Butler recruit Tenley Dowell (2019) and UAB recruit Lindsey Dullard (2020) return to the mix with a third in freshman Katie Krupa that is already drawing interest from that level.
Krupa will be a key contributor, being able to play on the perimeter and in the post. Lewistown transfer Raquel Frakes (2020) is fearless and will scrap on the defensive end and figures to be a rotational player. Illinois State soccer recruit Peyton Dearing and Courtney Jones (2020) are returning role players.
2. Will Morton's league winning streak end?
The Potters have won 33-straight Mid-Illini contests with their last loss dating back to Jan. 22, 2016 at East Peoria, 37-35. Morton scored five points in the first half and trailed by 18.
Metamora had the closest point-spread in the league a 55-43 loss to the Potters last season. The Redbirds return a trio of seniors in guard Reagan Begole (University of Cumberlands), forward Alivia West (2019) and wing Anne Peters (2019) that could provide a balanced scoring attack.
Canton likes to play physical and push the pace with an attacking Cassidy Fawcett (2019). That will help open up the floor for St. Ambrose recruit Anna Plumer, who completes a talented scoring tandem. Tori Oaks (2020) will step up in the forward spot and has already earned all-tournament honors at the Fulton County Tournament.
Washington is a third team that could provide close contests with the Potters. It has to replace a gritty guard in Josie Morgan but returns forwards Sierra Sonnemaker (2019) and Lily Harlan (2019), as well as guards Olivia Damery (2019) and Kayana Diederich (IUPUI softball recruit). The Panthers have a lot of moving parts to their offense and has depth with an experienced set of rotational players.
3. Who steps up to fill larger roles?
Dunlap has a pair of Division-I players to replace as Kai Koehler (SIU-Edwardsville) and Christina Britter (Northern Illinois) are both at the next level. Ellie Sorenson (2020), Elle Sutter (2021) and Taraji Davis (2019) will be called upon to up their game from last season.
The aforementioned Morgan will likely be replaced by Kayle Baker (2020), who will take over point guard duties for Washington. The Panthers will also turn to freshman Georgia Duncan (2022) to patrol the paint and give them added depth in the frontcourt.
4. Season outlook
The Potters are a remarkable 131-10 over the last four seasons, including 24-1 in the postseason. They were 3-peat champions in Class 3A from 2015-17 only to be denied by eventual-champion Richwoods in last year's sectional championship 49-29.
Plumer and Fawcett hope to accomplish what no other girls basketball player has done at Canton – win a regional championship. The Little Giants fell short last year when Quincy Notre Dame beat them 71-67 in double overtime. Canton's program has been strong of late and seeks its fourth 20-win season in five seasons.
Metamora got off to a 4-8 start before finishing the season 11-5 to close shy of a regional championship. The Redbirds have their sights set on winning their first regional championship since 2010.
Prior to the season beginning, Washington Coach Kimberly Barth was coaching on her due date in the sectional semifinals. As a proud mother she will direct the Panthers, who are coming off a 22-9 season, who seek back-to-back regional titles for the first time since 2004-05.
Kim Barth has been so excited for tonight. It's her due date and she's coaching in a Sectional Semifinal. #pjspreps pic.twitter.com/jp7Sb8zlBy

— Aaron Ferguson (@Sports_Aaron) February 21, 2018
Pekin brings in first-year coach Brett McGinnis who will patrol the sidelines with a young squad that will feature Jenna Taphorn (2020) and Lauren Juergens (2019). The program's only regional championship was in 1980.
Limestone has experienced guards returning for second-year coach Leah Zeitler. Three-sport athlete Lena Driscoll (2019) recently committed to Bethel College (KS) but first will play a key role in the front court. Senior guards Allison Westerdahl, Hailey West and Zoie Wall provide stability. Wall can play in the post and on the perimeter for the Rockets, who last won a regional in 2013.
East Peoria had a rough go of it last season, going 1-26, but the Raiders opened this season with a non-conference win over Fairbury Prairie Central. They have an athletic group with returning scorer Sarah LaHood back and carrying the load offensively again. She's a Monmouth College recruit for volleyball and softball. Three-sport teammate and 2021 Butler softball recruit Monique Hoosen holds records in the weight room at East Peoria. The program's only regional title was in 2011.
5. Preseason All-Mid-Illini teams
First Team
G – Tenley Dowell (Morton, 2019)
G – Lindsey Dullard (Morton, 2020)
G – Cassidy Fawcett (Canton, 2019)
G – Reagan Begole (Metamora, 2019)
F – Sierra Sonnemaker (Washington, 2019)
Second Team
G – Anna Plumer (Canton, 2019)
G – Jenna Taphorn (Pekin, 2020)
G – Katie Krupa (Morton, 2022)
G – Elle Sutter (Dunlap, 2020)
G – Anne Peters (Metamora, 2019)