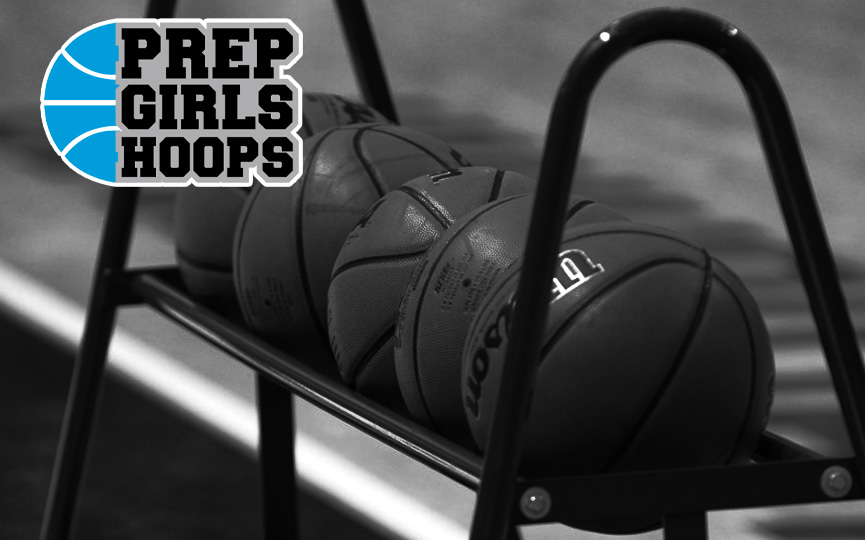 Posted On: 11/21/18 2:28 PM
There is a stud sophomore out of Illinois that is looking to create a name for herself this year. Kate Dennis, a 6'1 guard, is someone that Division I schools are already taking notice of. She holds offers to Illinois State and Valparaiso. Dennis has visited both and had a visit to Duke this past weekend (11/16-18).
Dennis is the seventh ranked sophomore in a loaded 2021 class in Illinois. She is someone that is such a good all-around player. The first thing that you notice is her leadership and unselfishness. To display these traits at such a young age is uncanny, and she displays them better than most seniors. She really had to lead her Rockford Guilford High School team last year and this year she has been named a captain.
She is a really good shooter and can rip off shot after shot. Dennis gets to the rim and finishes really well. She is so versatile on both offense and defense as her agility really allows her to play all five spots on the floor. You can stick her in the post where she will outmuscle defenders on the block but you can also let her drive off of the perimeter. She is so quick that she can blow by defenders or is able to drain a jumper in their face. Dennis is going to quickly rise to being a top recruit in the state with her skill. Her character outshines everything as not one person has a bad thing to say about her and she always has a smile on her face. I spoke with Dennis and you can find those answers below.
Click here to see her freshman year highlights.
---
Q&A
What do you think the strengths of your game are?
I believe my biggest strength is my shooting. I have always had strong depth of shooting and form has been a huge part. My AAU coach at Illinois Elite, Tom Hohenadel, always says I am the best shooter in his nineteen years of coaching. Associate head coach Joe Mullaney of Villanova specifically commented on my court vision and IQ this summer. Assistant coach Scott Gillespie of ISU always says "that girl has a clip" like it is automatic. Head Coach Mary Evans at Valparaiso loves my length when attacking the basket. My current varsity coach loves my length on defense because it is very disruptive to the other teams offense. I have been trying to develop all aspects of my game so I can play multiple positions to help my team wherever they need me.
What do you think are your weaknesses?
I need to further improve my ball handling so I can play a solid two guard as needed at the national level of AAU. I would like to increase my rebounds per game as well.
What are you looking forward to the most this year? Guilford is young, but very solid.
I was named captain this year so I am excited to grow in my leadership role this year. I think we have a good group who can grow together and improve from last year.
What are you working on the most right now?
Being more consistent.
You've had a visit to Illinois State and Valparaiso – two schools who have offered you. What has stood out to you about them?
I have enjoyed meeting all of the coaches and players. Each school I visit I am seeing the differences in personalities, philosophies, and campuses. It is so exciting to experience them all.
What did you enjoy most about your Duke visit?
I have gone to Duke's camps ever since 4th grade and have always loved and admired the philosophies and culture of their program. Seeing a practice, talking with their coaches, and then watching the game at Cameron was an amazing experience.