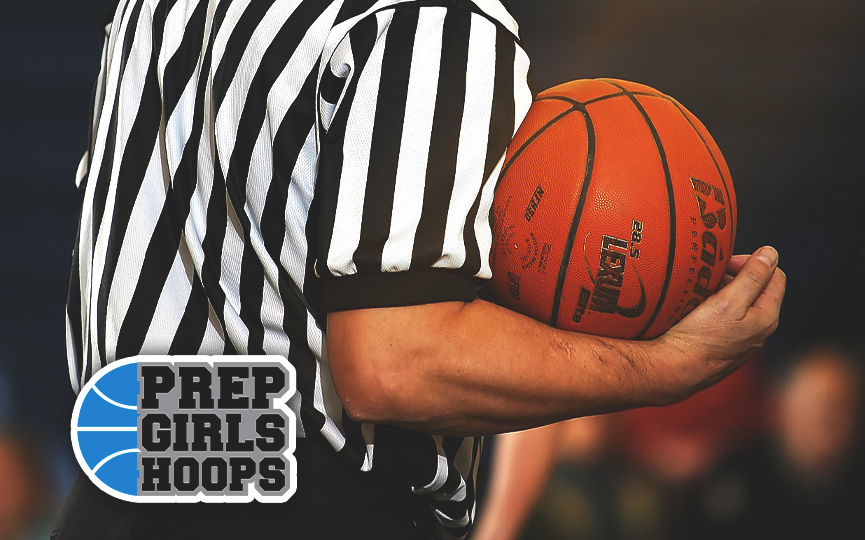 Posted On: 11/20/18 10:18 AM
One of the best guard prospects in the 2020 class resides right here in Indiana. Sydney Parrish, a 6'2 guard, sits at #2 in our 2020 rankings just behind Purdue commit Madison Layden. Parrish has been raved about by national scouts and we are seeing her game come together nicely this year as we expected all along. Parrish is a dynamic guard who is capable of doing a ton of things on both ends. Her game has caught the eye of a lot of college coaches around the nation.
Parrish holds 30 offers from the likes of Michigan, Florida, UCLA, Utah, North Carolina, Iowa State, you name it and she probably has an offer. Parrish has taken a host of unofficial visits and this fall has taken visits to UCLA, Oregon, Tennessee, IU, Iowa and Missouri. She is looking to take an unofficial to Maryland and some other Southeastern schools after the high school season. Parrish can start to take official visits after the Final Four this year, but she has not yet determined where those will be yet.
One of the best things about her game is the ability to get a jumper off in traffic. She is a deadly scorer at all three levels but her game is elevated when she is hitting those pull up jumpers. Despite her scoring ability, Parrish is not selfish with the ball. She is always looking to make that pass to an open teammate and is always willing to dive on the ground for loose balls. She is versatile due to her strength and height and as a coach you can always trust her. Parrish is a high IQ player who is smart with the ball. Her length on defense make her someone that no opposing player wants to be guarded by. Really good on the fast break because she runs the floor so well. One of the most fun players in the state to watch, Parrish is going to have a stellar final two years. I asked Parrish a few questions about her goals, her play, and her recruiting.
---
Q&A
What do you think the strengths of your game are?
My strengths in my game would definitely be my versatility, I go from playing point guard to posting up in games, and I can shoot the three well.
What do you think your weaknesses are on the floor?
A weakness I have is on-ball defense.
What are you working on the most right now?
I am working mostly right now on my ball handling because I have a new role on my team being the point guard.
You've taken a few visits now, what has stood out the most about some that you've taken?

I am looking for a family feel. Somewhere I can go and feel comfortable with the coaches and the team. Also I want to be somewhere where I can win a national championship.
You're now into your junior year and HSE is playing well. What are some of your team goals this year and what are some of your personal goals?

Our main team goal is to win state, we haven't made it out of sectionals in a long time so we really want that for our coach too. Added to that we also would want an undefeated season, we all know that we have to keep working hard and play our roles on the team. A personal goal this season for me is to get my 1000th point, and also be named Indiana Gatorade player of the year.
You're one of the top players in the nation. How have you coped with all the attention and accolades that you have gotten?

It's an honor to be ranked so highly in the nation. I know that I'll have rough games and I know there will be people saying bad things about me but that's what pushes me to be better. I have a great support system, from my high school coach, my teammates, and my family; around me keeping me humble and inspired to keep working hard.
What are you looking for in a future school? You'll have your pick, but what are the "special ingredients" that make up your dream school?

Somewhere where I can have a great relationship with the coaches and players and make sure I am happy off the court just as much as I am on the court.