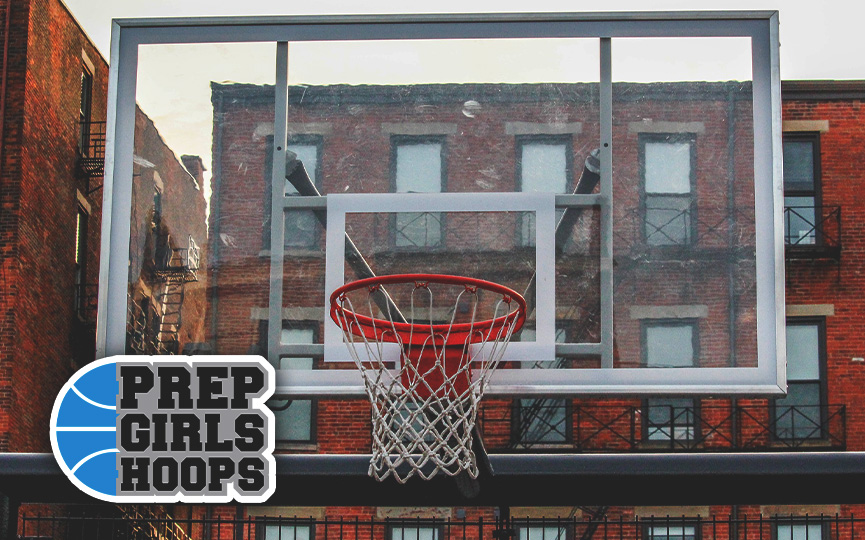 Posted On: 11/18/18 9:44 PM
In an eventful first week in Southern Illinois I was able to see 10 games. It took dealing with two weather systems causing havoc but I made it through. I was able to see an opening game for Edwardsville, all of the teams at the Columbia Tip Off tourney and some of the Dupo Cat Classic. The following is a list of some of the top players/ prospects I saw.
Jaylen Townsend from Edwardsville is a 5'8  Senior wing that is off to a nice start in her senior season. Just as expected she has increased her scoring output. The Tigers have not seen top competition yet, but Jaylen is scoring 17 points per game. Jaylen is scoring at all 3 levels and showing the improvement in her shot.
Megan Hallemann is a 6'4 Junior post that helped lead Greenville to the title at the Columbia Tip Off Classic. Megan shows the ability to score in the paint and blocks shots at a high rate. She can cause problems for most high school teams with her height. She does show the skill level to able to play at a high level in college. With that said, Megan needs to add both upper body and lower body strength to be able to handle the college game.
Quierra Love is a 5'5 Junior point guard from Edwardsville. Que is a blur with the ball and runs the show at the point guard spot. She can score and will take on more of the load this year. Que has shown an improved 3 point shot that will show more as the competition gets better. As the point guard, she is in charge and does a good job of running her team. In limited minutes Que is averaging 8.5 points and 4.5 steals per game.
Adrenna Snipes is a 5'6 Freshman point guard for Alton Marquette. Adrenna put on a show in her opening game against Triad. She was able to keep her team in the game all by herself at times. Adrenna did not play as much the next two games due to blowout wins. For the week she averaged 13.3 points per game, 5 assists, 5 steals and 6 rebounds. She is fast, can defend and can get to the hole whenever she wants. She is able to finish in traffic and shows the potential to be an elite player before she is done.
Danika White is a 5'10 Junior wing for New Athens. Danika is the main weapon and ball handler that the team has at its disposal. This causes most teams to not only defend her with their best player but give her extra attention too. When the team is pressed it is up to Danika to find a way to get the ball up the court. With that said, Danika averaged 14 points per game and handled the ball well against pressure. She is a very good athlete and is very versatile.
Emily Reinneck is a 5'9 Senior guard for Lebanon. The leading returning scorer as if off to a good start for the season by averaging 18 per game. Emily has played in many high level games with her team over the years including a state tourney appearance last year. She is now the best player and a leader for the younger girls to follow. She is very athletic, can really defend and plays a smart game. I have always been impressed by how strong she is with the ball and how tough she plays. Emily can score, but does not need to score to affect a game.
Anna McKee is a 5'8 Sophomore guard from Father McGivney. Anna averaged 18 points per game as a freshman and has started on the same pace this year. Her 3 point shot is one of her main weapons and it has been a bit off to start the year. Even when Anna is having trouble on offense she affects the game on the defensive end. She plays at the top of the 1-2-2 press and defense in the half court. Anna has long arms and is great at anticipating passes. She can get her hands on the ball and end up with a layup many times per game. She averaged 5.7 steals last year and it is easy to see how.
Sophia Bonaldi is a 5'9 Senior guard for Columbia. She is a scorer that can put points on the board at all 3 levels. She can hit the 3 and is capable of putting the ball on the floor and blowing by you. Sophia is long and athletic and has the makings of a lock down defender. She handles the pressure of being the go to scorer and leader of the team. The offense runs through her but Sophia is a not a selfish player. She is a good and willing passer that knows the game.
Sydney Harris is a 6′ Freshman wing for Edwardsville. Sydney shows outstanding skill and potential for a freshman. She can hit the 3 point shot, score in the mid post and finish in the lane. Sydney is a smart player that sees the floor well. She can and will pass the ball to an open teammate. Sydeny understands the game well enough and sees the floor well so she can find the open player. As a freshman she will work her way into more and more minutes during the season. Sydney was able to score 17 points in her debut against Granite City.
Sami Kasting is a 5'5 Senior guard from Metro East Lutheran. Sami is the main scoring option for the Knights this year. She is off to a good start averaging 15 points per game. She is good in the open floor and can hit the 3 point shot off the catch. Sami handles the ball well and plays hard. She would be a good fit for a small college looking for a point guard that can score.
Nancy Fritzsche is a 5'10 Senior forward from Greenville. As a junior Nancy averaged 12 points and 10 rebounds per game. She is off to a nice start to her senior season by getting 10 points per game. Nancy and her team took the championship at the Columbia Tip Off tourney. Nancy is working on her ball handling and outside game as she plays more with Megan Hallemann. She is tough in the post and can really rebound. She would be an ideal 4 for a small college team that has a stretch 5. Nancy can bury people in the post and rebounds a high rate. She could be a great 4 year player for an NAIA or D3 team.
It was a fun first week, I cannot wait for it to continue!