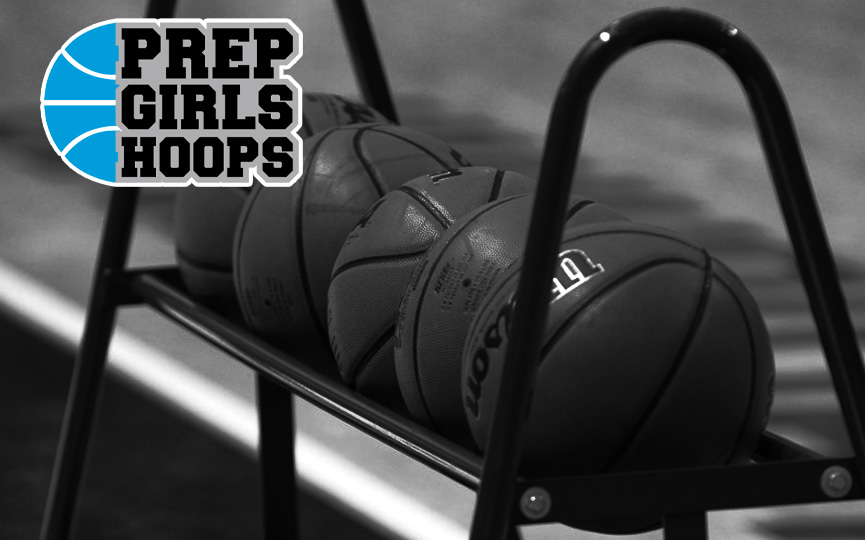 Posted On: 12/11/18 11:31 PM
The wing/guard position is very prominent in Washington's 2021 class. The top 5 prospects in Washington are 5'11-6'2, but none of them are necessarily true post players who make a living posting up on the block. College coaches are constantly looking for length and versatility, with some even placing emphasis on potential over production from gangly high school girls who won't peak until post-high school.  Prep Girls Hoops highlights multiple players who bring versatility, length and a mixture of production/long-term potential.
2021 Wings to Watch:
Tamia Stricklin, 5'11, SF, Seattle Prep HS- The left-handed wing is one of the best prospects in the state. Tamia has a solid build, a long stride and some scoring moves to finish in the paint. She is capable of guarding multiple positions thanks to her strength inside the post and her length on the perimeter. Tamia is a productive player right now, but she will only continue to get better as the years go by.
Haley Huard, 6'1, SG, Eastlake HS- Haley is the best three point shooter on this list. She can really get hot from behind the three line in catch and shoot situations. Over the years, she has expanded her game to be able to get into the paint and use her length to finish around the basket successfully. Her ceiling is very high and she can certainly be as good as she wants to be. Haley is a legitimate Division 1 recruit right now, but her best basketball is ahead of her.
Niveya Henley, 5'11, SF, Mt. Spokane HS- Another left-handed wing, Niveya naturally prefers to play on the perimeter. She is an adequate shooter that can score from all three levels and drives into the paint strong with her left hand. Her on-ball defense has improved in recent years, oftentimes guarding the opposing team's point guard for Mt. Spokane. The sophomore has fielded multiple Division 1 offers at this point and will look to continue to turn potential into consistent production.
Taliyah Clark, 5'10, SF, Bishop Blanchet HS- Taliyah is the most powerful player on this list and brings instant production today as a result. She is very physically strong and knows how to use strength to her advantage finishing inside the paint. She has found her groove transferring from Mariner to Bishop Blanchet. The power wing has scored 25-30 or more points multiple times this season. She will run with Tree of Hope's 16U team this spring and summer and look to open up her recruitment.