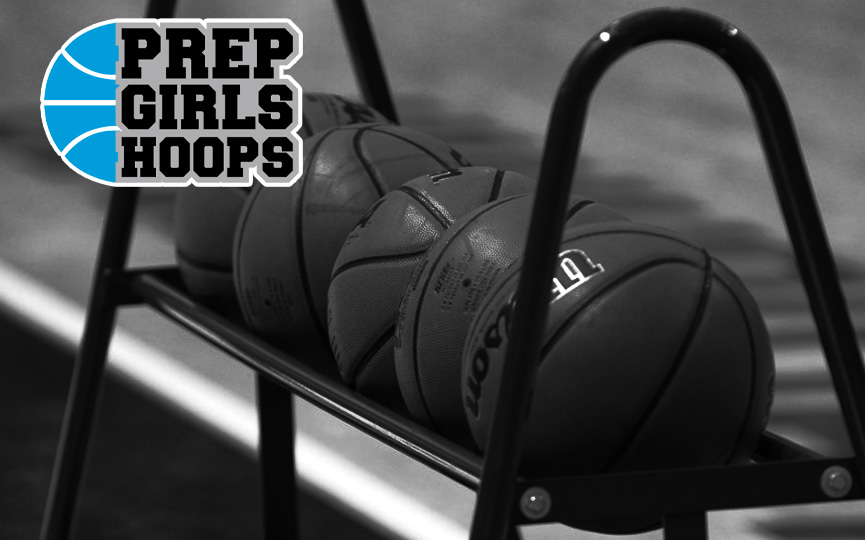 Posted On: 12/9/18 11:29 AM
Father McGivney hosted St. Elmo (BSE) Friday evening. It was an exciting back and forth game. St. Elmo jumped out to a 15-9 lead in the 1st quarter. Father McGivney came back in the 2nd to take a 21-20 halftime lead. The see saw theme continued through the second half. With St Elmo up  by 1 Father McGivney hit a 3 with 4.4 seconds to get the win.
Like many good teams, Father McGivney relies on its' defense to create offense. With Anna McKee and Macy Hoppes pressuring the ball they create turnovers. Between the two players they are getting 10 steals per game. This leads to many easy layups for the team. Anna is tall for a guard and has long arms, allowing her to get a hand on many passes. Macy is a strong and tough player that plays the passing lanes looking for steals. The defense was the difference in this game.
St. Elmo had some success from the 3 point line against the zone defense. Olivia Campbell hit from the outside 3 times and the McGivney defense was tracking her every move. She has a nice pure stroke and even those shots that didn't go in looked like they would.