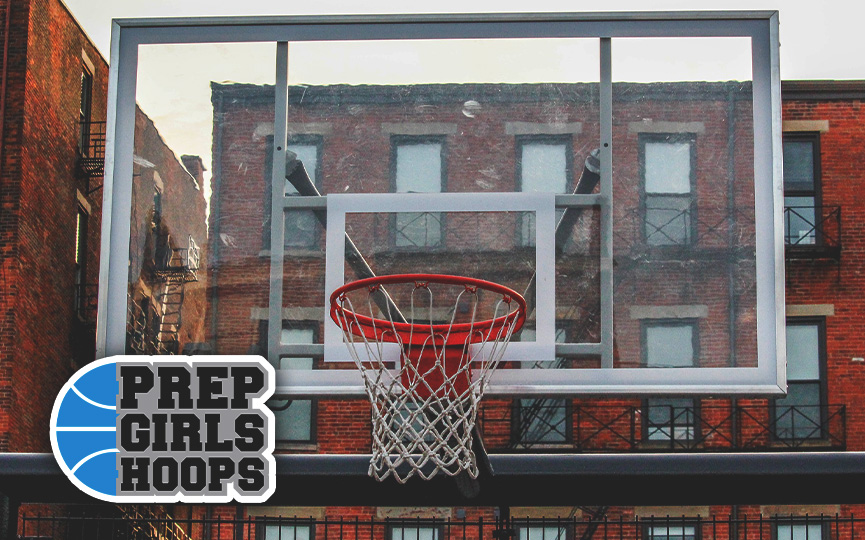 Posted On: 12/23/18 11:59 PM
In order to provide more fuller breakdowns, I will select a game to do a "film study" on once a week for more in-depth thoughts of players on the floor. This will allow me to see more teams and provide more coverage throughout the state. This will be a weekly free article that will be posted on Sunday of that week. The first game in this series is the North Central (Farmersburg) vs. Linton-Stockton game from Wednesday night. Linton won the game 68-36.
North Central (Farmersburg)
#3 Averi Davidson – SG – 2021
Davidson was pretty solid in this one but her offense wasn't really clicking. He has a huge motor and never stops working, no matter how tough the game got. Davidson is a scoring guard who usually can score at a consistent rate but in this one she struggled a bit. Davidson has the ability to score the ball at a pretty good clip and you can see that by watching her play. Davidson is one of those players who isn't afraid to take a shot at anytime when she is on the floor.
#12 Courtney Williams – PG – 2021
Williams struggled in this one trying to create her shot a little bit and ended up throwing up some bad shots. She is best at driving the ball to the rim and scoring as her shot needs a bit of work. Needs to add more strength in order to take her game to the next level. Williams handles the ball pretty well but was out of control at times during the game. Williams has a ton of potential, the question is when will it be harnessed.
Linton-Stockton
#4 Mallorey Frye – 5'5 PG – 2019
Frye was pretty decent in his one as she commanded the offense. Her passes are crisp and she tends to throw them with one hand a little bit, but those passes do have quite a bit of zip on them and are on target. Frye's offense is still coming along as her shot was a little off again. She cuts to the basket pretty well and gets to the line. She's quick on defense and you can really tell that she prides herself on playing solid defense. Frye is a lead guard who provides just a little bit of offense. Doesn't really press the offense or her passes.
#5 Aubrey Burgess – 5'5 PG – 2021
Burgess is a really solid guard who next yer should probably move into more of an on ball role. She is a capable ball handler and in this one she played really smoothly. Cuts to the basket really well and runs off screens tough. I really like her game as a sophomore guard and I think still has a ton of room to improve. Finishes well at the basket and is a player to keep an eye on for the next three years. Really love her motor.
#13 Haley Rose – 5'11 W – 2021
Rose is a pretty raw player, but she is coming along pretty quickly. She is much better than when I saw her earlier in the season. She's a little more aggressive with the ball and looked to attack the basket. When she got into trouble on the drive she really looked to make the right plays with the ball. Rose is a player that can score the ball at a pretty good clip and is already a competent driver from the wing. Love her passing and vision as well. She really was able to pass a few teammates open for their shot.
#20 Vanessa Shafford – 5'9 W – 2021
Each time I watch Shafford play, I like her game more and more. She has one of the deadliest jumpers in the state and in this one she really got her shot off quickly. The thing that stood out the most to me in this one was her ability to play defense and her court vision. She closes out quickly with her hands high and plays really good rotational defense. Shafford also has the ability to find open players in one motion after receiving the ball. Shafford has a high basketball IQ and you can really see that when she plays. She needs to get a bit better at attacking the defense so that she can keep them off balance a little bit more. A really good player for this Linton team.
#40 Hannah Frady – 5'9 F – 2019
Frady is a post player who kind of patrols the perimeter and shot the ball really well. Her jumper is solid and it was working extremely well in this one. Frady is someone who is going to sit outside the perimeter and shoot the ball. Didn't really show in this one the ability to take the ball off the dribble but it looks like that ability is there. Defense is solid but quicker players could drive by her to the basket if she gets sucked out to the perimeter.