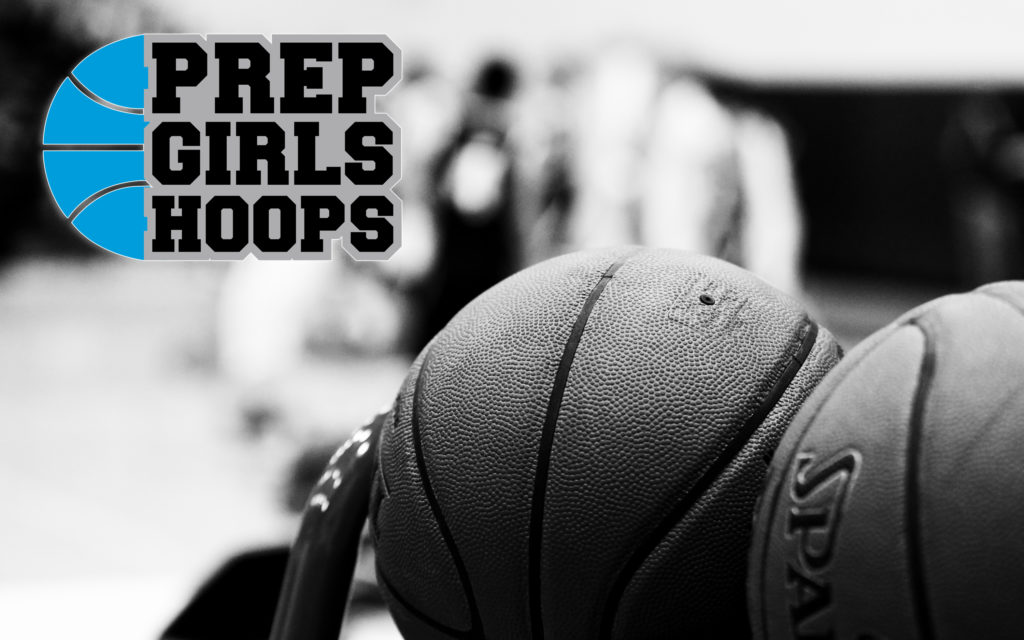 Posted On: 12/30/18 11:26 AM
Photo Credit: www.iowamennonite.org
1 Suzanna Yoder, Iowa Mennonite School — 28.4
Not only is she the best scorer in Class 1A, Yoder has been the best scorer in the entire state, regardless of class, through the first part of the season. The 5-foot-5 guard dropped a school-record 40 points in a win over English Valleys on Dec. 8.
2 Rachel Leerar, West Hancock — 22.3
The second-best sophomore scorer in all of Iowa (only Mallory McCall is better), Leerar — Iowa's 3rd-ranked 2021 — has been sensational through 11 games, helping lead her team to an 11-0 mark and a No. 2 ranking in Class 1A.
3 Madison Gettler, CAM, Anita — 20.2 
The top-50 2019 prospect, Gettler is scoring it at an efficient 54 percent clip. She's more than just an elite scorer, though, she's leading her team with 7.2 rebounds per game and a whopping 4.4 steals per game.
4 Madison Tritle, Central City — 19.0 
Nick Reid isn't the only prep hooper lighting up the scoreboard at Central City, Tritle, a 5-foot-7 guard, is doing much the same. On the same night that Reid went of for a school-record 57 points against Midland, Wyoming, Tritle scored her season-high 26 points.
5 Kori Wedeking, Clarksville — 18.6 
What we like best about Wedeking's production is not necessarily the high scoring numbers, but the great efficiency at which she's achieving those numbers. Her 54.6 field goal percentage, 45.2 3-point field goal percentage and 82.4 free-throw percentage are all better than anyone on this list.
6 Hannah Erickson, Central Elkader — 18.5
This 5-foot-7 Warriors guard excels at getting fouled and making her free-throws. She's made 55 of them this season, an is shooting them at an impressive 81 percent clip.
T6 Sadie Zaruba, Easton Valley — 18.5
Iowa's 62nd-ranked 2019, Zaruba is leading her team in nearly every conceivable category. In addition to the high scoring numbers , she's averaging team-bests 3.5 assists, 3.0 steals, 1.8 blocks and 9.8 rebounds per game.
T6 Bre Klein, Murray — 18.5
Murray has enjoyed some moderate success this season at 6-4, but they've been especially good heading into the holiday break, winners of five out of six. Klein is averaging 21.4 points in those five wins.
9 Briana Baker-Bruce, Janesville — 18.4
The 7th-ranked Janesville Wildcats have been led by Baker-Bruce and a slew of other senior leaders. Baker-Bruce is shooting it well, 50 percent from the floor and 44 percent from deep. She's also among the state's assists leaders, going for 5.7 per game.
10 Emilee Danner, Ar-We-Va, Westside — 18.3
Iowa's 46th-ranked 2019, Danner is a player that gets it done on both sides of the ball. Her 18.3 points per game are accompanied by her 5.2 steals per game. She's also pulling down a team-best 9.8 rebounds per game for good measure.