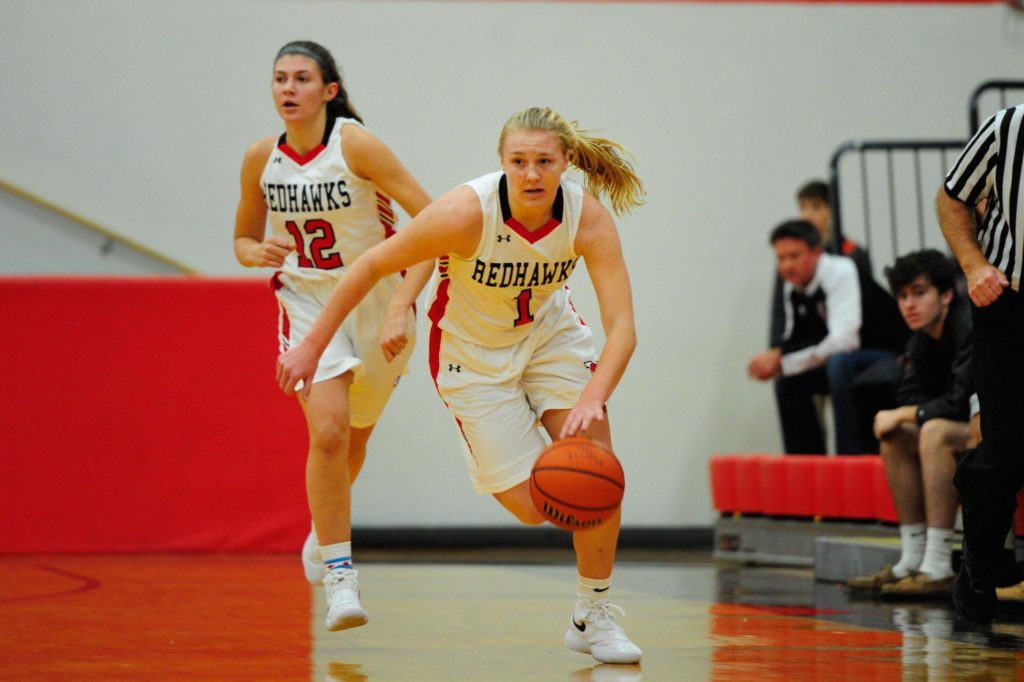 Posted On: 12/30/18 4:25 PM
This past weekend I was at Montini Catholic High School for the final day of the Montini Christmas Tournament, which featured several of the best Girls Basketball teams in the state. I was present for six games on Saturday and noticed dozens of impressive players. I know that there were even more outstanding performances throughout the week, but here are some Freshman and Sophomores who stood out to me on Saturday:
Mary McGrath of Hersey was all over the place in her teams win over Lake Zurich, and has several intriguing attributes. McGrath, a 5'11'' Sophomore, is a solid rebounder and always seems to have a good idea of where the ball is going to bounce off the rim. Also a plus shooter. She finished with 8pts and 9rebs.
McGraths' Sophomore teammate, Aya El-Fiky, dominates in the lane on both ends. El-Fiky is also a superb rebounder and finishes well at the rim. She finished the game with 9pts and 6rebs.
My third and final Hersey Sophomore to keep an eye on is Mary Kate Fahey. The 5'7'' PG has a good outside shot, but typically looks to pass first. Her great ball handling skills allow her to create