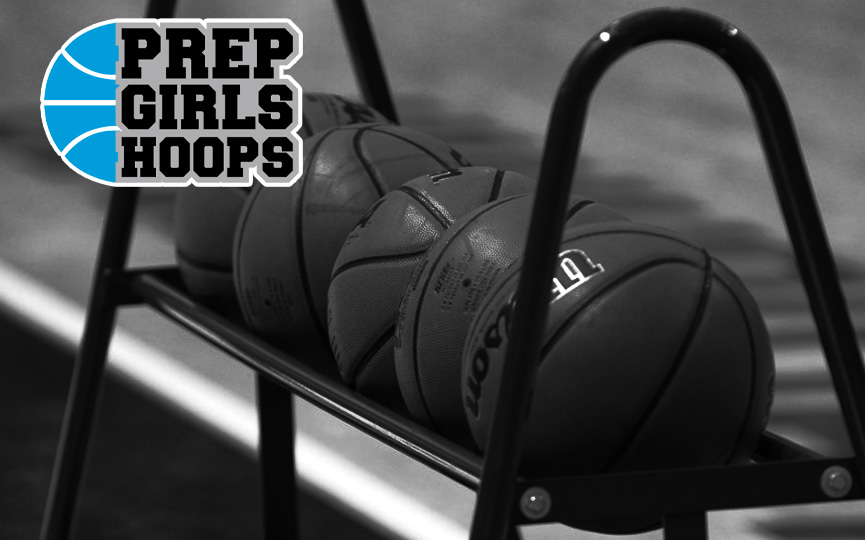 Posted On: 12/20/18 5:00 PM
While the junior class (2020) in Washington is loaded with bigs, the sophomore class (2021) has more depth at the wing position. 2021 Tamia Stricklin fits that description. Tamia is 5'11 with a good wingspan and is capable of playing the 2, 3 and 4 in some matchups. Her natural position is probably more of a small forward at this point of her career. The lefty can make plays from the perimeter, high post, or push the ball up the floor in transition by herself. She has a strong frame and uses it well finishing through contact in the paint with either hand. Her range now extends out to the three point line as well and she is really working on her in between game.
High School Success:
Tamia is an unselfish player by nature. She is more worried about making the right play and trying to win rather than garnering statistics. She can impact a game scoring 20 points one game and then score 10 points, hand out 5 assists and grab 10 rebounds the next. Her contribution on Seattle Prep's 6th place 3A team from last season should not be overlooked. Playing on an undersized Seattle Prep team last year, she had to spend most games defending the opposing team's post players and then have inside/out responsibilities on offense. Her versatility may be the best aspect of her game at this point. Seattle Prep is going to be a regular destination for college coaches over the course of the next couple years and she will be playing for Steve Klees' Northwest Blazers program this spring and summer.
Recruitment Update:
Tamia has been on unofficial visits to Gonzaga University and Eastern Washington. EWU Head Coach Wendy Schuller recently offered the sophomore wing, but her recruitment is just getting started. With a well-grounded family and having an older brother that has been through the recruiting process before, she will be sure to make a solid decision.
Tamia Stricklin Interview: 
1) What aspects of your game have improved from a year ago?
Definitely mid-range so during off season, I really worked hard to improve on it and wanted to find an in between game. I knew that I could shoot the three fairly well and drive to the hoop therefore I wanted to add something else to my bag. Also, hitting the weight room has made me stronger compared to last year where I was getting bullied around when trying to get boards and finishing with contact. Having a weight lifting class definitely made a substantial difference on the defensive and offensive ends. My biggest focus was to be more of a threat on the defensive end and this year thus far, I've gotten more steals as a defender which I hope to continue to do this year.
2) How has your game improved working with Cartiea?
Cartiea has definitely played a big role in helping me improve on several skills including my mid-range game and getting stronger in the paint and on the perimeter. He also helped me by keeping my handles tight by showing me how easy it is to rip the ball every time I train with him. Cartiea has definitely pushed me not only to be stronger physically but mentally; he never lets me slack off and always pushes me to be better than the last training session.
3) What are your individual goals for the upcoming Hs season?
• Defensive player of the year
• finish 80% or higher from the free throw line
• have multiple double double games
4) What are you looking for in a college?
I am looking for a college that will be a home away from home with a really good education so those things will play a big aspect of where I would like to go to college. I'm not quite sure what I want to major in but once I know, that will help dictate the school I want to attend. As for basketball, I would like to go where I am able to play a guard position with the purpose to be the best version of myself wherever that college may be.
5) What was your reaction when you got the offer from EWU?
I was very surprised and ecstatic. I knew they were interested in me but never expected they were going to offer me this early. As Eastern Washington University being one of my top schools of where I wanted to go, it was such an honor to get an offer from them.
Seattle Prep Schedule:
http://www.metroleaguewa.org/index.php?act=print&eptab=roster&pid=0.8.84.12.321&rid=2841&team_level=Varsity