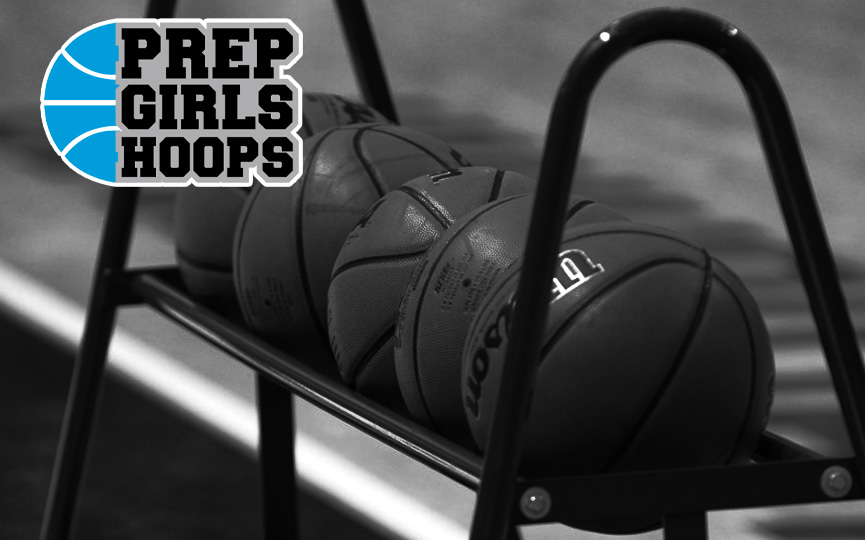 Posted On: 12/13/18 10:09 PM
There are a lot of very good guards in the 2020 class in Washington and one of the best happens to be in Seattle. Meghan Fiso, a 5'10 guard from West Seattle High School, has offers from schools such as Michigan, Washington State, New Mexico, Utah State, among others. She is getting attention on a national level and as she gets further into her junior year, that is not likely to change. Fiso has been a known commodity since her freshman year and now into her junior year is going to be able to start taking games over.
Fiso is an athletic guard who has elite court vision. Her vision and basketball IQ together make her a huge force on the offensive end before you even take into account her scoring. Fiso has a really solid frame and once she gets the ball into the lane, you can pretty much put two points up on the scoreboard. She can stretch a defense out to the perimeter where she can shoot it. She is best inside the rim where she can clear out space and score the ball at a high level.
Fiso runs the floor really well on the break allowing her to get transition baskets for her and her teammates. She's a very smart player and makes all of the right decisions with the ball in her hands. She moves well without the ball and is a willing and capable defender. Fiso is one of those players whose potential is still untapped and is still developing her game. You can already see why she is a high major division one recruit. I spoke with her about her game, recruiting, and her Washington State visit below!
---
What do you think your strengths of your game are?
I would say the strength in my game right now is my versatility. I grew up playing post and forward and then later turned into a point guard and shooting guard. So that helped me become a better all around player. I can shoot the three really well too.
What are you working on the most right now?
I'm working on my speed and agility the most right now, along with a lot of other things like ball handling and shooting. Working on getting faster and becoming more explosive is my main focus as of right now.
What are your goals this year for the team, as well as youself individually?
My goals for this year for the team is obviously to win the state title. I feel like we are very capable of accomplishing that. We are a talented team, we just have some things to work on. Individually, I feel like I have a lot to prove. I have not really shown people what I can really do, so my goal is just to wake the people up about who I am. I have a lot of other goals but I would say that is my main one.  
What are you going to try and do to take that next step with your game?
Like I said earlier, working on my speed and agility. I need and want to become a better on ball defender so working on things such as foot speed and lateral movements is something that would help me in the long run. Overall, I just want to develop my game more as a guard. So more ball handling, footwork, shooting mechanics. Just things like that.
As you try to get your name out, how do you keep yourself grounded as you get recruited by these D1 programs?
My parents really help keep me grounded. My dad always says "eat your humble pie". So that is something that has just always stuck with me. I know how easily these things can be taken away and so I just never want to settle and I do not want to be stagnant with my growth. I always have this unsatisfied feeling like there's always something to get better at.
You have been on an unofficial to Washington State, how was that visit?
It was good. The coaches there are really cool and the environment is super fun. I went down with one of my teammates who committed there and it was awesome to see her in her new home.
What are you looking for in a future college?
I'm  a really big family person so I want to make sure that I find that "home away from home" fit. I'm also looking for a place that has good education. I want to make sure that I can pursue a successful career after college.