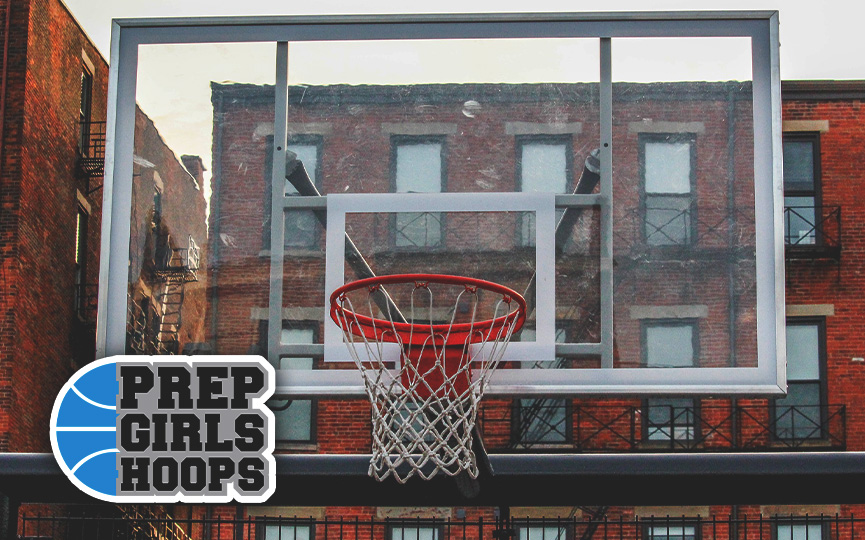 Posted On: 12/16/18 9:51 PM
The first year of the CM/Adidas shootout featured some good games and plenty of talent. There were 13 games total played during the day. There were 6 JV games and 1 freshman game played in the Auxiliary gym. The main event consisted of 6 varsity games in the main gym.
The first game featured Highland versus Quincy Notre Dame. Highland won this game easily with a final score of 52-25. Standout Junior guard Ellie Brown from Highland was named game MVP. Ellie had 12 points and Sophomore post Bella LaPorta had 11. For QND Junior forward Sydney Hummert led them with 9. Highland jumped out to a 21-9 lead after one quarter and put them game away with a 12-3 run in the 3rd quarter.
In the second game Southwestern beat previously unbeaten and #1 ranked in 2A, Harrisburg, 59-42. Sophomore guard Rylee Smith was named MVP of the game with 13 points for Southwestern. The Birds had balanced scoring with Josie Bouillon led Southwestern with 16 and they got 10 each from Bailey Weible and Korrie Hopkins. Southwestern put the game away in the 4th quarter by outscoring Harrisburg 22-12. Bouillon had 13 of her 16 in that decisive 4th quarter. For Harrisburg they were led by Brooke Meylor with 16 and Karsyn Davis with 11.