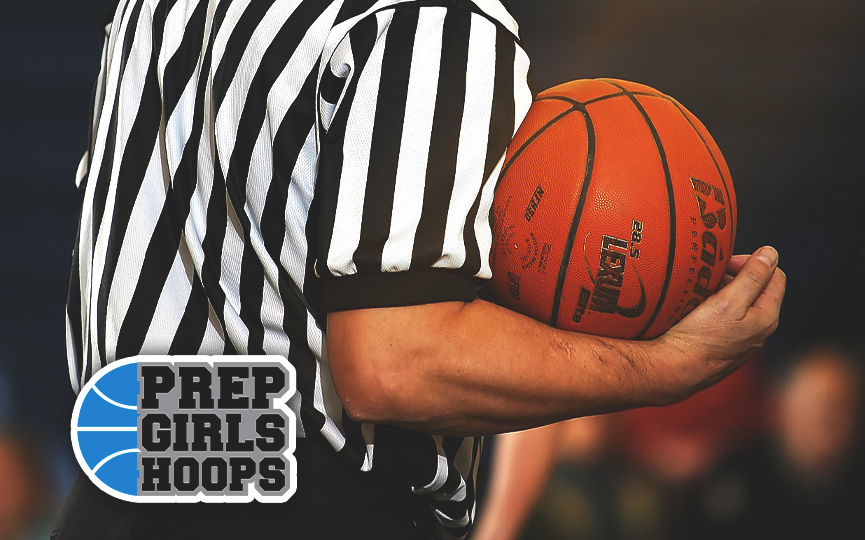 Posted On: 01/5/19 8:37 AM
In an important SWC conference game the Edwardsville Lady Tigers were able to battle through for a 43-34 victory. Edwardsville got off to a hot start that O'Fallon answered to tie the game at 9-9. The first quarter ended 11-9 for Edwardsville and the Lady Tigers continued that run to 23-9. O'Fallon did battle back to 23-13 at half, but looked to be on the ropes. The 3rd quarter was back and forth and ended at 37-27. O'Fallon made a run in the 4th to get to 38-34 but could not close the gap any further. Despite not making a field goal in the 4th quarter Edwardsville made enough free throws to hold and extend the lead.
First and foremost defense wins games and championships. You hear Coach Blade talk about it in her interviews all the time. It is ultimately that defense that won this game. Quierra Love created easy opportunities with steals, especially in the first half. Love was able to speed up O'Fallon point guard Kayla Gordon which led to many rushed shots in that pivotal first half. Edwardsville ran 3-4 different girls at O'Fallon sophomore post Amelia Bell and never allowed her to really get going despite a size advantage.
Often times in big games an unexpected player will step up and play well and lead their team to victory. In this case for Edwardsville it was Madelyn Stephen that played a critical role. She didn't do anything that anyone that knows her was surprised by, but more than what she has been doing. Madelyn is an excellent shooter and made O'Fallon pay when they tried to sag in to protect the paint. She had 8 points in the first half and finished with 10.
Free throws really can win and lose games. Now, of course there were many other factors, but the free throws are hard to ignore as a big factor. Edwardsville shot all of their free throws in the second half and were 12/14. Jaylen Townsend was 4/4, Sydney Harris 2/2, Kylie Burg 1/2 and Love was 5/6. O'Fallon was 0/5 in the 4th quarter, 2/9 in the second half and 4/11 for the game. They had numerous chances in key moments and could not convert. That is a big step in learning to win big games.
Sydney Harris continues to be a clutch scorer for Edwardsville. The 6'0 freshman seems to find the big moments to hit key shots. In the critical 3rd quarter when O'Fallon began to make a run Sydney made two 3's and her two free throws. One of those 3's was from a big step behind the line and the other was heavily contested. Like any freshman Sydney has room to get better, but she is pretty special already.
We all hate moral victories, everyone wants to win the game. With that said, O'Fallon should feel proud of the way they fought through this game. There were 3 or 4 different times in the first 3 quarters that it looked like Edwardsville could run away, but O'Fallon did not let it happen. Izzy Akoro hit a big 3 in the first quarter when it looked they were in trouble. Kayla Gordon kept fighting and pushing despite a slow start and led the Lady Panthers with 13 points. Makayla Best was also out of sorts the first half but ultimately calmed down and made two huge 3 pointers in the second half. Amelia Bell just could not make a free throw despite shooting 76% coming into the game. Despite that she was posting up and working as hard at the end as she was at the beginning. Coach Nick Knolhoff should be proud of that part of the game.
To get to be the best you have to beat the best. O'Fallon had a chance to do that at the Panther dome. In the end, it is not easy being on the other end. Nobody gives anything to Edwardsville. Despite their conference dominance they do not get 10 points added to their score for it! The Lady Tigers had to fight for this victory when they were not at the top of their game either. They did that and for that Coach Blade should be proud of her girls. They live to see another day in their quest for another SWC title.