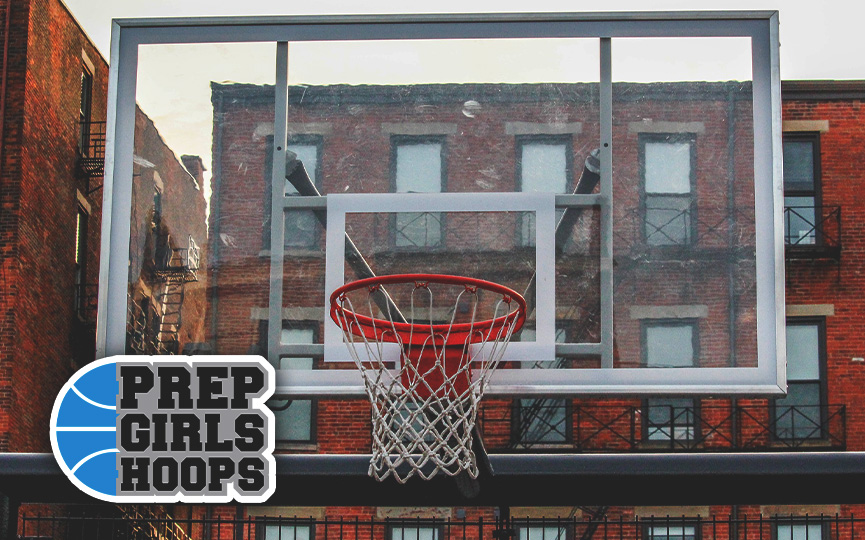 Posted On: 01/3/19 1:12 AM
Saturday Prep Girls Hoops was at the Eisenhower Holiday Tournament this past weekend. It was a great tournament and a lot of exciting games with tons of Illinois prospects. Here are the players in the 2021 class stood out at the tournament.
C/PF Quincenia Jackson ( MacArthur – 2021)
The most dominant performances I have seen from a post player this season.  Quincenia put up video game numbers in the tournament. Against, Urbana she had 32 points and 13 rebounds. The next game she had another double-double with 21 points and 11 rebounds. In the championship game against Champaign Central, she had another double-double with 23 points and 12 rebounds. She is a highly skilled post player that is a monster on the boards and she is just productive, every time you look up she's even blocking a shot, altering shots or getting a rebound for a putback. She plays with a great motor. She can improve and become a plus shooter from the outside. I believe she is a mid to high major prospect and with her having 2 full seasons of high school basketball left her ceiling is outstanding high.
Floor: Mid Major (D1)
Ceiling: High Major (D1)
PG Taya Davis (MacArthur – 2021)
A pass-first point guard that can attack gaps and probe the lane.  The thing that stands out about her game is her feel and vision for the game. Taya has a knack of seeing the play before it happens. Defensive she is outstanding on the ball and is an solid help defender that is really smart. Improvements she can become even a better shooter and become a better finisher.
Floor: HM D2 or LM D1
Ceiling: MM D1
Wing Aija Gwin ( Central – 2021)
Aija was fantastic in the Championship game in the Eisenhower tournament.  A tremendous wing that can stroke it from the arc and she her handle is much tighter and that she has the ability to attack closeouts. She has a really good feel to her game and she plays to her own pace. On defense, she is a really good off-ball defender. Improvements she can improve on her handle and finishing.
Floor: LM
Ceiling: MM
G/W Morgan Browning (Central – 2021)
A ferocious attacking scoring guard that can attack gaps with ease that puts constant pressure on the defense with the threat of her driving.  A very crafty and athletic in the lane and a solid mid-range shooter that has some potential to an extent to three. Has the potential to become a passer with the way she gets downhill into the lane. She is very active on the boards and very active defensively, she had a great showing in the tournament and made some mouth-dropping plays with her incredible athleticism. Needs to improve her range and needs to become a plus passer.
Floor: D2, LM
Ceiling: MM