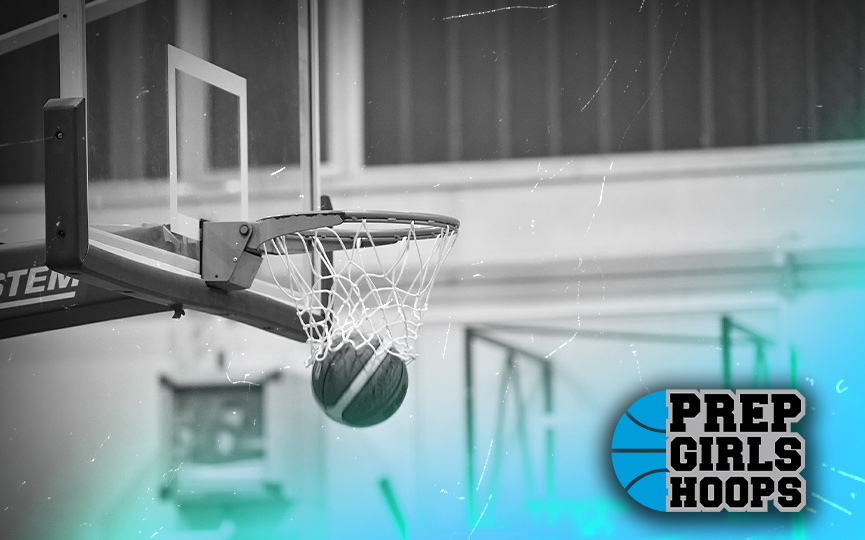 Posted On: 01/6/19 2:10 AM
One of the best players in all of Washington is not going to suit up for her final high school basketball season. The 6'2 forward of Snohomish girl's basketball team suffered a knee injury this summer, but her impact on the program has been unbelievable. The team went 22-4 in her freshman season, good for a second place finish in the 4A State Tournament. After losing multiple Division 1 players in her sophomore season, the winning continued. Snohomish took 3rd place in the 3A State Tournament with major contributions from Kyra inside the paint. She led Snohomish to a 19-4 record and 12-0 in league play in her junior season. Snohomish is currently 5-6 with Kyra sidelined for her senior season, but she has found other ways to help positively impact the program.
Snohomish Girl's C-Team has a rookie coach and it's none other than All-State Post, Kyra Beckman. Coaching the freshman/sophomore squad at Snohomish has been a great learning experience for the 4 year varsity player. It has forced her to become even more vocal, see aspects of the game from a new perspective and most importantly it has been helpful to girls in the program that would like to make it to the varsity team some day. In Kyra's sophomore year, a coach told me I need to to see this post player at Snohomish High School. I was extremely impressed by her ability for a 15 year old. In fact, I still have my notes from my very first evaluation of her (I'll share later), but one of my notes was "Quiet on the floor." That was something she worked on a lot over the course of the next couple years and she became comfortable talking on the floor, but now it is her turn to be vocal in huddles and from the sideline. Kyra mentioned, "So many of us, including me, get so caught up in the game that we don't think of what is really happening. I can sit back and ask myself, If I were in that situation, what would I have done differently?" The coaching career will be short-lived for the time being, as she will be headed to BYU on a full-ride basketball scholarship, following graduation. 
It has been impressive to see Kyra's growth on the floor since early in her high school career. When I first scouted her, I thought to myself, wow, she is just as good as any post player in Washington right now and very few people seem to talk about her.
On January 27, 2017 I wrote:
Reserved personality
High release on shot
Good touch, pretty 15 foot shot
Operates well from high post/solid face up game
Still growing into body
Quiet on the floor
Great left (Shot fake, cross step and drive left from high-post)
Can pass out of the press
Potential 3 point range
Foot speed will need some work (Growing into body will help)
Kyra was under-recruited and did not have much of a spotlight on her at the time, despite being a very good player. That changed following her sophomore season when she first got out on the shoe circuit in the spring. Her first game against a loaded Arkansas Banshees team was eye opening. She matched up with 2018 6'5 post, Elizabeth Dixon. She did not play bad, but you could easily spot it was her first experience against that level of competition. The Banshees ended up winning that game big and Kyra's squad was on the losing end. Kyra quickly got used to playing elite level competition and was a different player by that summer. In the rematch with Dixon (who was later named a McDonald's All American and currently stars at Georgia Tech) and the Bashees, Kyra more than held her own. She found success scoring in the post, utilizing shot fakes and using her left to score inside versus the taller Dixon. She had a newfound confidence and was more comfortable with the pace of the game on the circuit. The Banshees ended up losing that game at nationals and Kyra was a big reason for her team's victory. Her rebounding and timely baskets in the post were huge. It was a big turnaround from just two months prior in the spring time.
Kyra continued to improve over the course of her junior season and it became clear that she would be a good pickup for almost any college program. Her range is now out to the 3-line. She also has a motor that just keeps going. Kyra can outrun most bigs and finish with either hand. She brings zero negative energy to the teams she plays on and she is very coachable. There are talented players out there, but it is not easy to find gifted players that really do play hard consistently, are positive with their teammates and humble enough to handle constructive criticism and coaching. These characteristics will suit her well at the next level.
Get to know Kyra:
1) What were some of the main things that stood out about BYU during the recruitment process that led to you eventually signing? 
The thing that really stood out to me is how the coaching staff was really interested in me and who I am. The continual communication and the ease of talking to them was like talking to my parents.  On my unofficial visit I noticed immediately the closeness everyone had with each other. No one was left out or by themselves, no little groups, everyone had amazing relationships with each other. I also love how all the coaches have a great relationship with all the girls, they are always encouraging the players to become the best and achieve their potential. All the coaches are willing to always be there for their players, you could see that they were like a happy family. The head coach was a father figure to the girls, as well as the players and coaches look forward to doing fun activities together away from basketball.
2) What are your basketball goals in college? Any plans for an academic major?
My basketball goals are to improve my outside game. I have played as a post (#4 high post) at my high school.  On my select team I got to go out and really learn that I am a natural stretch forward player. At BYU they want to utilize this and strengthen my abilities as a stretch forward, I'm really looking forward to getting down there and working hard. I want to become stronger on defense, in high school ball I could get away with a lot.  I really want to improve on my speed, agility, my strength, and work on having more of an explosive defense. My academic plans are to maybe get into Psychology. I really enjoy learning about the human brain and our emotions.
3) What advice would you give to young high school players that are trying to make it to the Division 1 level?
One thing that I have always hated was watching film of myself, but now that I am injured I try to watch my games and see what I need to improve when I come back. So watch film of yourself and really focus on things that you need to improve on. Last thing I would say is have confidence in yourself, when you take a shot, tell yourself "that's going in". Set your goals, never let someone tell you that you can't do it, be prepared to work hard, and push yourself, the road to a D1 player will not be easy but is reachable.
4) How would you describe your time with the Northwest Blazers travel program in high school? 
My time with the Blazers has really helped me grow and gain more confidence as a player. It made me realize what it takes to be a Division 1 player and how to play against D1 players. I am so grateful to have been chosen to be on a nationally ranked team with the best coach. Coach Steve Klees helped me build my confidence in my abilities, always encouraged me and to never second guess what I can accomplish.  Coach Steve had a special part in my basketball recruitment, I will forever be grateful to him and all those Blazer coaches that helped me through my process. I loved being a Blazer and will always be a Blazer. I have been blessed with having amazing teammates that are my now close friends as well as some of the best players in the nation that I will continue to root for in their college basketball careers.