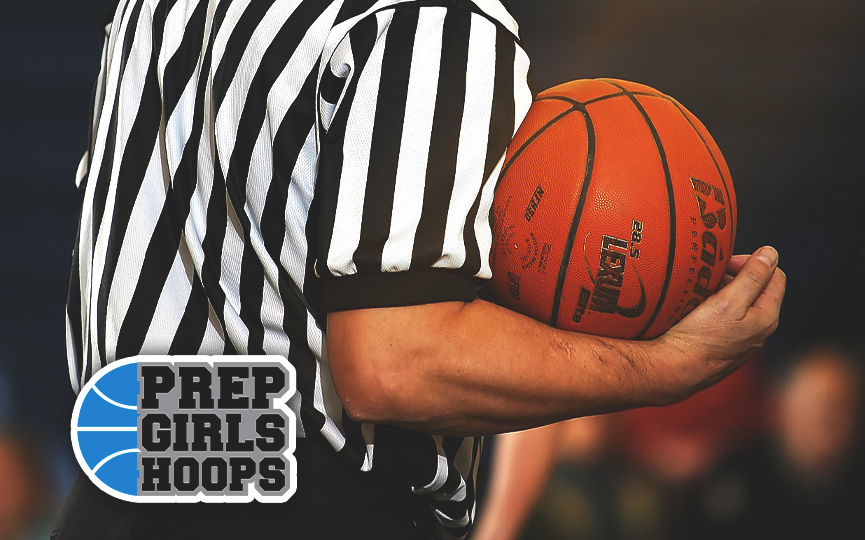 Posted On: 01/31/19 5:11 PM
In order to provide fuller breakdowns, I will be doing a few team breakdowns each week of teams across our coverage area. Next up, Ankeny (IA). Ankeny stands at 7-10 this year and were coming off a four game slide prior to this win. Ankeny has a few college level players on their team and I detailed them. I chose the five players who I thought played the best. I checked out their game on January 28th and my breakdown is below.
---
#25 – Sara McCullough – 6′ F – 2019
**21 points (6/14 FG, 3/7 3FG), 8 rebounds, 3 blocks**
McCullough played a pretty solid game and her 21 points came quietly. She plays with a very under control demeanor which I liked. Doesn't really look to force the shot or pass into coverage. Good rebounder with soft hands giving her the ability to corral the ball when they are near her. A bit of a stretch forward who at the next level should be able to operate in the mid-post really well. I think that she will be able to blossom at the next level. Committed to Northern Iowa University (D1)
#4 – Holly Trimble – 5'11 W – 2020
**10 points (3/5 FG, 2/3 3FG), 2 steals, 2 assists**
Really liked the play of Trimble during this game. She's an efficient player who doesn't really look to take many bad shots. Plays very fluidly and is strong with the ball using both hands. Can go either direction and score with either hand. Don't back down from contact in the paint. Is someone that can be put on the ball if you are looking to go with a taller lineup. Athletic wing who has more scoring ability in her game than what shows. Her length really affects the ball handler on offense and could be a plus defender in a man-to-man system. Really intriguing prospect.
#5 – Kayla Pitz – 5'8 G – 2020
**11 points (3/7 FG, 1/3 3FG), 3 steals, 2 assists**
Pitz, like Trimble, is a long and lengthy player who can handle the ball. Not as tall as Trimble but I think that she will develop into a really nice combo guard. Has the ability to handle the ball and her basketball IQ is pretty high. There were some lapses that I saw, but I think the more that she plays the more 'heady' that she will get. Loves to make those long passes down the court that lead to run out baskets. Good vision with the ball and seems like she's always looking to make the pass. Good defender who packs a bit of a scoring punch on offense.
#35 – Isabelle Vacek – 6′ C – 2020
**3 points (1/2 FG), 5 rebounds, 2 blocks**
Vacek is an interesting player as she isn't overly skilled, but has the body control to be able to score on the low block. Doesn't generally look for the shot but is very active in looking for the ball. Sets good and firm screens allowing others to get good looks at the shot. Rolls to the basket every time that she sets a screen. I think that she could be better at getting in positions to rebound as all of her rebounds are balls that come right to her.
#22 – Jaelynn Kueker – 5'8 G – 2019
**4 points (1/3 FG), 4 rebounds, 4 steals**
High motor kid who doesn't stop moving on the defensive end and looks to track down every offensive rebound. Moves without the ball really well and can handle it pretty solidly. Didn't shoot the ball particularly well, but has the ability to keep it moving. Her lone field goal was on a run out layup in transition that she tracked down as laid in with a nice touch. Very solid defensively with the length that she possess and can really make a difference as a role player with her intangibles.