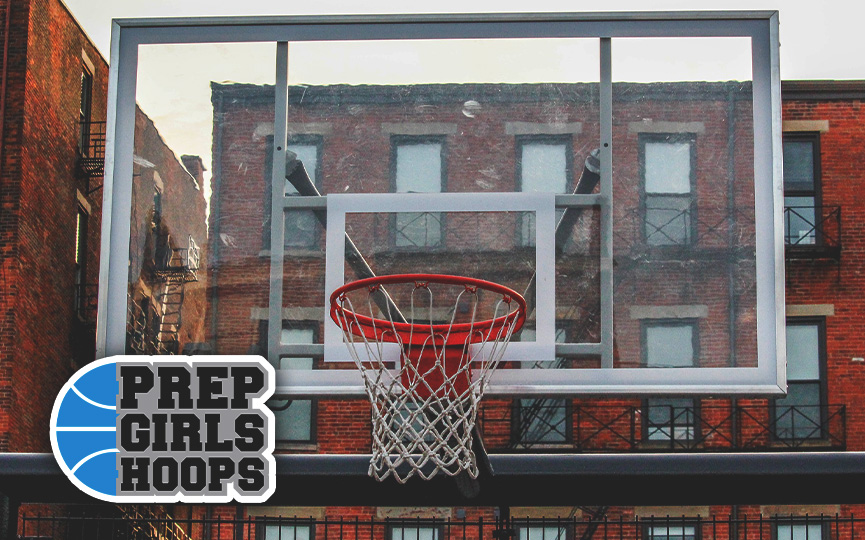 Posted On: 01/12/19 1:00 PM
In order to provide fuller breakdowns, I will be doing a few team breakdowns each week of teams across our coverage area. First up, Kent City (MI). Kent City stands at 7-2 this year and their two losses have been in close games. Kent City has a few really solid prospects on their team and I detail them below. I checked out the film of their win on January 11th and my breakdown is below.
---
#23 – Kenzie Bowers – 5'10 G – 2021
**25 points (9/16 FG, 5/8 3FG), 7 steals, 6 assists**
Bowers was really impressive in this one. She is a high motor guard who is going to be able to handle the ball at the next level. Bowers is able to move without the ball really well and puts herself in good spots to score. She's really quick on defense and has a really good ability to get her hands on the ball. I really liked her passing ability and in transition her head is always up looking for her open teammates. Great frame with quite a bit of strength ready to be put on. Huge ceiling for Bowers and this was a solid game for her. Would love to see her finish at the rim just a bit better and to keep it going at 100% the entire game as I thought she got just a little loose late in the game.
#11 – Zara Weber – 5'9 SG – 2019
**28 points (11/16 FG, 6/10 3FG), 6 steals**
Weber got hot early and shot the cover off of the ball. She made six 3-pointers in a row in the middle of the game and really shot it well the entire game. I like her jumper and I think that it would be very translatable at the next level. Her catch-and-shoot game is deadly and she likes to spot up on the wing for the ball to come to her out of the post. Able to finish at the rim with both hands and has the ability to handle the ball pretty well. I think that she's long enough and athletic enough that she'll be pretty versatile at the next level. Like Bowers, I thought that she got just a little lazy with her passes late but I really liked her overall game. Could be a late steal for a small school.
#4 – Jenna Harrison – 5'7 SG – 2021
**7 points (3/9 FG, 1/7 3FG), 5 assists, 5 steals
Harrison played pretty well even though her shot wasn't dropping at all in this one. The potential for her to shot it is there and she's aggressive when she takes her shot. Really good court vision and handed out five assists. Even though she took a lot of shots, I didn't really think that she took many bad shots, it was just that it wasn't falling. She's really quick and can get her hands on the basketball on the defensive end. Great anticipation and I think that she can become a very solid on ball defender capable of shutting down the opposing team. Harrison probably could do a little bit better job of distributing the ball when she's off but when she's hot she could knock down 10 in a game.
#21 – Mikayla Loew – 5'7 W – 2020
**9 points (3/3 FG, 2/2 FG), 3 assists, 2 steals**
Loew played a pretty solid game in this one and just played within herself throughout the entire game. She's a well-built wing who plays with a good motor. Pretty fluid with her game and gets herself into good spots both offensively and defensively. She brings a high level of toughness and if you bring the ball down she will rip it away from you. She can score it a bit at the rim and shoot it from the outside. Needs to work on ball handling a bit as I thought the opening was there for her to push it up the court but instead passed it off. Little bit of potential here with Loew.
#12 – Audrey Dreyer – 5'11 PF – 2021
**5 points (2/3 FG), 8 rebounds**
Dreyer was a force on the boards as six of her rebounds were on the offensive glass. I think that there is a lot more scoring here in her game but she doesn't show it quite yet. Can block shots really sell using her length and will pick off those lazy entry passes. Dreyer is a really good rebounder who high points the ball really well off of the rim. She gets herself in really good positions to grab the rebounds. Really solid screener who holds her position firm when making the screen. I think that once she adds a bit more scoring, her stock will take off.