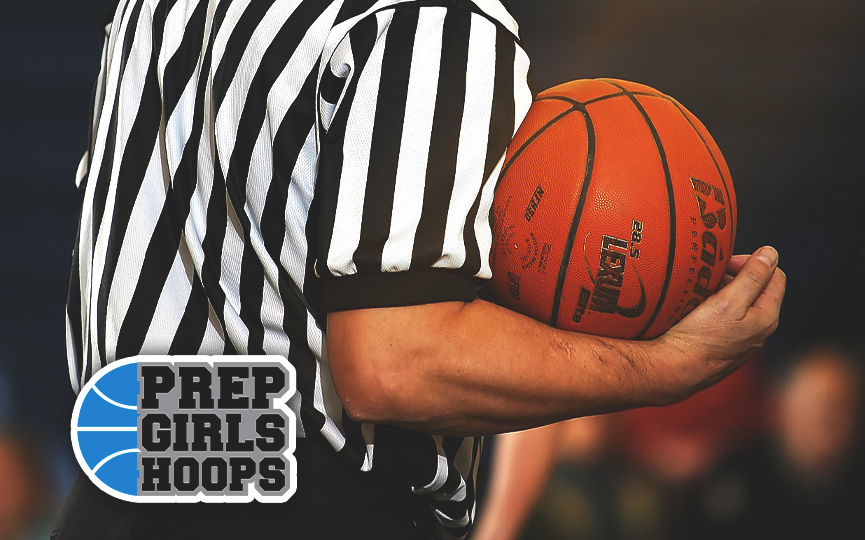 Posted On: 12/13/19 12:00 PM
Now that we are through with Fall basketball and the first few weeks of the high school season are underway, we wanted to revisit our rankings and make some changes, as well as some additions. The Class of 2021 is deep in Illinois and it shows as you make your way down the list. In this article, I wanted to highlight a group of players that we feel have seen their stocks rise over the past few months.
Grace Hall is one of the most coveted uncommitted 2021 prospects in the country and enters our Top 5 in the class at Number 3. The 6'1" Forward from Homewood Flossmoor has continued to dominate the paint early on in her Junior season. Hall is strong and smooth with the ball in the post and fights for rebounds as hard as anyone.
Rising to Number 12 in our rankings is Simeon Guard/Forward Aneesah Morrow. Last season the 6'1" Morrow did most of her work in the paint and in transition, but she has since become a dominant ball handler who uses her size and strength to create open shots for herself and get easy looks at the hoop.
Bartlett Point Guard Lexie Sinclair finds herself in the 20-spot in our newest ranking. The 5'8" ball-dominant guard is a playmaker with the ball in her hands, able to get in the lane with ease and craftily finish at the rim or find open teammates on the perimeter.
Mary Kate Fahey made the biggest jump in this rankings update, landing at Number 22. The 5'7" Point Guard from Hersey had a great fall, showing a wide range of abilities on offense. Fahey has become a dominant scorer with an impressive jump shot and ability to finish around the basket. Her current assist to turnover ratio is one of the best in the area, and a big reason why Hersey is off to a strong start this season.
Zoe Belcher of Kenwood checks in at 23 for her first spot in the rankings. The 5'10" Guard/Forward plays at multiple positions due to her strength and size, which have given her a very well-rounded game. Her mid-range jumper and strength inside create mismatches for most opponents.
Montini's Taris Thornton finds herself at Number 27 after a nice start to her Junior season. The 6'0" Guard/Forward has nice strength and athleticism to play and guard multiple positions. She's a key role player for the Lady Broncos and recently played a big part in an upset win over Maine West.
Glenbard South's Lauren Cohen is another Point Guard to make a sizable jump this update. The 5'8" Floor General comes in at 31 in large part to her showing how well she can score the ball. Cohen has always had great leadership abilities, but her shooting and scoring in the paint and in transition has really taken off.
Dundee-Crown Junior Alyssa Crenshaw comes in at 32 after an impressive showing over the last several months. The 5'10" Forward is a dominant rebounder on both ends and a double-double machine.  She's tough for opponents to post-up on offense, and has nice footwork and ball skills on the offensive block.
Click HERE for the updated 2021 Rankings!