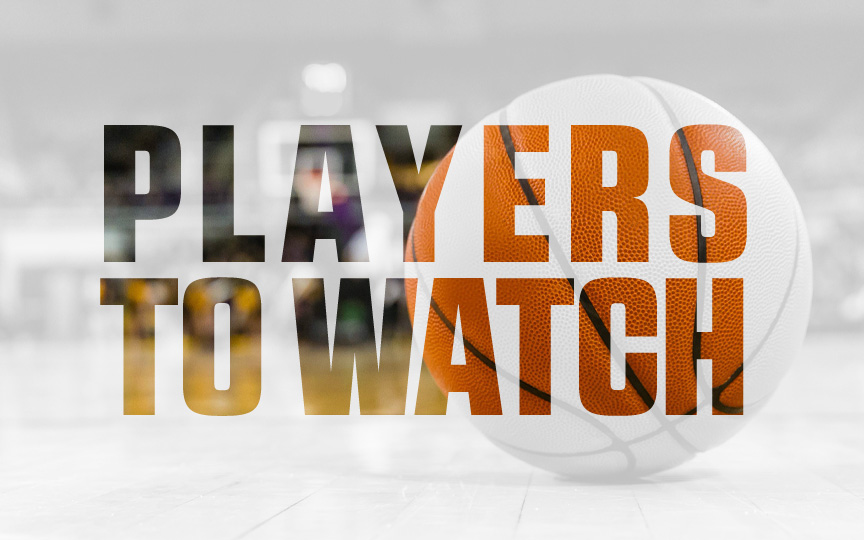 Posted On: 10/16/20 9:34 AM
As we dive into the pre-season update of the PGH Ohio state player rankings – here are some of the new additions on the "watch list" for the Class of 2021.
Ali Shane Ali Shane 5'10" | SF Tuscarawas Valley | 2021 OH – 5'10 Forward – Tusky Valley
Ali Shane Ali Shane 5'10" | SF Tuscarawas Valley | 2021 OH is a physically gifted forward who can dominate games as a rebounder on both ends of the floor. She is quick on her feet – great running to the rim and transition and rolling to the bucket in pick-and-roll or slip situations in the half court. She can defend every position on the floor and has added a relatively consistent perimeter jump shot to her game.
Elliana Schaefer Elliana Schaefer 5'8" | CG Margaretta | 2021 OH – 5'8 Guard – Margaretta
Entering her senior year, Schaefer has grown as a player, as well as physically. The best guard on one of the state's top small-school teams – Elliana can hurt you in a number of ways. She is a knockdown 3-point shooter – with good range. She can get to the rim and finish with both hands – or create easy scoring opportunities for others. She can create transition offense with her defense. Schaefer should have a much larger role in things this year at Margaretta, as they try to replace a good graduated senior class.
Laney Murphy Laney Murphy 5'8" | SG Waynedale | 2021 OH – 5'8 Guard – Waynedale
Murphy has improved at a rapid rate from the conclusion of her junior season to now. She has always been a good shooter, but now has started to utilize her great athleticism by attacking the rim more – finishing in a variety of different ways. Laney's length allows her to defend multiple perimeter positions effectively.
Maggie Long Maggie Long 5'7" | CG Wadsworth | 2021 OH – 5'7 Guard – Wadsworth
Maggie had an outstanding junior season at Wadsworth – earning All-District, All-League and All-Area accolades. She is smooth with the ball in her hands – capable of scoring at all 3 levels. Maggie has a finishing toolbox that is deep – Euros, wrong-hand finishes, runners, floaters – she can score the basketball. Her one-dribble pull-up game is beautiful and she has range that is well-beyond the 3-point line. Long is an intense defender who plays stronger than she looks.
Ryley Chambers Ryley Chambers 6'0" | PF Canfield | 2021 OH – 6'0 Forward – Canfield 
Chambers is a match-up nightmare for opposing defenses. At 6'0 tall – she is pure from 3-point land, but also can score with hooks and drop steps from both blocks around the rim. Chambers will occasionally bring the ball down the court after getting a defensive rebound. Ryley will also block and alter a number of shots on a given night. Her best basketball is ahead of her.
Avery Coleman Avery Coleman 6'0" | SF Lexington | 2021 OH – 6'0 Forward – Lexington
Coleman – a rare post with physical tools that would make you think that she is already playing collegiately – has picked up a number of scholarship offers. She is an elite rebounder of the basketball, who is nearly impossible to stop when she gets her hands on the ball within 8-10 feet of the hoop. She runs the floor well and is devastating in the pick-and-roll, as she sets outstanding picks and finishes through contact with ease as a roller.